Zugspitz Hygiene PLUS
IMPORTANT INFO: CONTACT TRACKING PLATFORM MY VISITPASS
When entering our venue for the first time, scan a QR code (either placed on the table or in the room) with the "feratel MyVisitPass" app to check in. When leaving, you should scan again or start the app and check out, but this is not a must. More info here: https://pass.allesausserfern.at/for-guests-a-residents/
Advantages:
It is very easy for you to use: after the initial short set-up process with the brief entry of the prescribed data and preferably saving a bookmark called "MyVisitPass" on your smartphone, these details remain permanently stored on your smartphone (unless ALL settings in the browser are deleted).
District-wide:
Since the recording of people is now required by law and there are currently already 13 different solutions for this on the market, it was decided to introduce a uniform solution for this in any case, at least in our district. All this to make it as easy as possible for all guests and residents.
What we are doing to protect you and all of us
Our team is professionally trained in our prevention and hygiene concept. We have appointed a COVID-19 officer and we constantly update our policies and procedures:
The most important points to keep in mind when travelling to our hotel (subject to official and hotel-specific information):
No quarantine on entry to Austria - detailed information can be found here: www.willkommen.tirol | www.austria.info/en - please note the return travel requirements for your respective country of origin.
No quarantine on return to Germany - as of 13.05, Germany has suspended the quarantine requirement for fully vaccinated, recovered or tested persons.
Tests upon arrival: Tested- Vaccinated - Recovered: Guests must present a negative, valid test result, a vaccination certificate or a confirmation of a passed Covid-19 disease upon arrival. Validity: antigen test: 24 hours, PCR test: 72 hours. Recovery: survived infection (certificate of secretion not older than 6 months) or neutralizing antibodies (antibody detection not older than 3 months). Vaccinated: Since 15.8. only a full immunization (second vaccination or vaccination where only one vaccination is scheduled) is valid as proof of vaccination. A first vaccination is no longer sufficient. Guidelines apply to persons 12 years of age and older.
The following are valid as proof on arrival: All ways online or printed: e-mail, SMS, vaccination certificate, printed information.
Our guests are provided with free rapid self-tests in the house (validity: 24 hours). The result must be entered via QR code on the page www.selbsttest.tirol.
For leaving Austria, you need a self test, PCR or antigen test, depending on your home country. The following testing facilities are available in the vicinity.
The most important points when staying at our hotel: (valid from 01.07.2021 onwards)
We pay attention to the hygiene regulations in all areas.
Guests are not required to wear masks in the indoor & outdoor areas of the resort (but: obligation to wear FFP2-mask in public transport and in shops.
The minimum distance has been lifted, no person limits in the restaurant & wellness area.
The curfew has been lifted.
For more information, see: www.sichere-gastfreundschaft.at | www.willkommen.tirol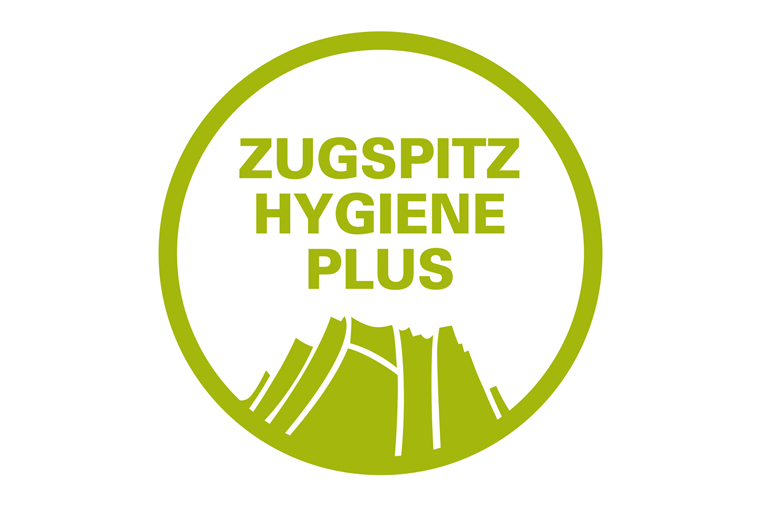 Our measures for your safety at the resort
Employees provided with in-depth and up-to-date training on the latest additional hygiene measures and conditions
Contactless sanitiser dispensers at every entrance and exit in all areas
All areas are being increasingly ventilated thanks to our modern ventilation system and manually by simply opening the windows
The spacious design of our hotel site, both inside and out, ensures there is sufficient room for social distancing
Biweekly screening of all employees at the Zugspitz Resort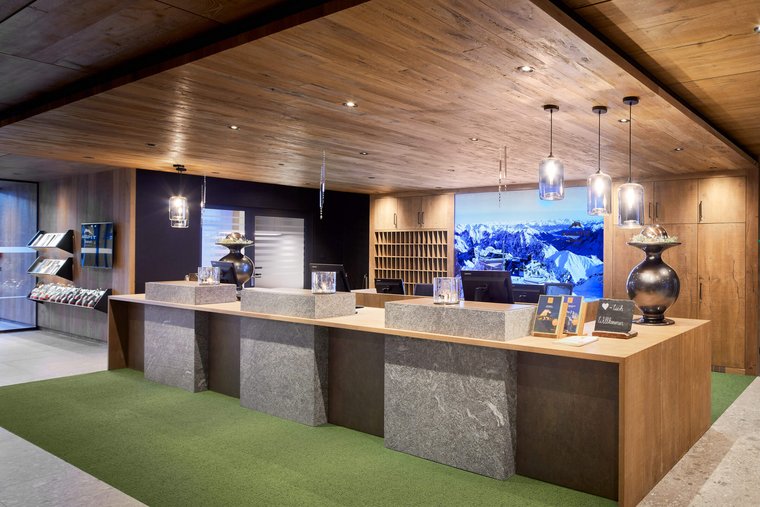 Reception
Our employees on reception will welcome you on arrival! Juliane and her team are your initial point of contact if you have any specific requests for your holiday.
On arrival, we will remind you again of our new Zugspitz Hygiene PLUS standards
Increased frequency of cleaning is carried out in all public areas (reception, lobby, lifts etc.) to ensure you enjoy a safe stay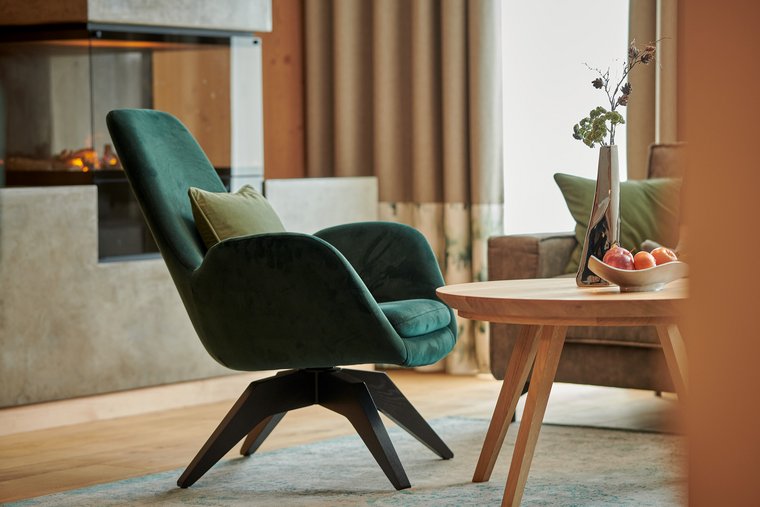 Rooms
Hygiene is always our top priority at our hotel. Our housekeeper Christiane and her team are well-trained and guarantee you a care-free stay.
Rooms are thoroughly disinfected with a Hollu Vaporisator Protection Cube when guests depart
Rooms are left vacant for a night following a departure, where possible
Mattress protectors are changed after use by each guest
Surplus decorative cushions and blankets have been removed from your suite
A well-devised cleaning schedule for the rooms, adapted to the highest levels of hygiene, ensures you can enjoy a care-free stay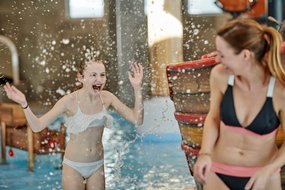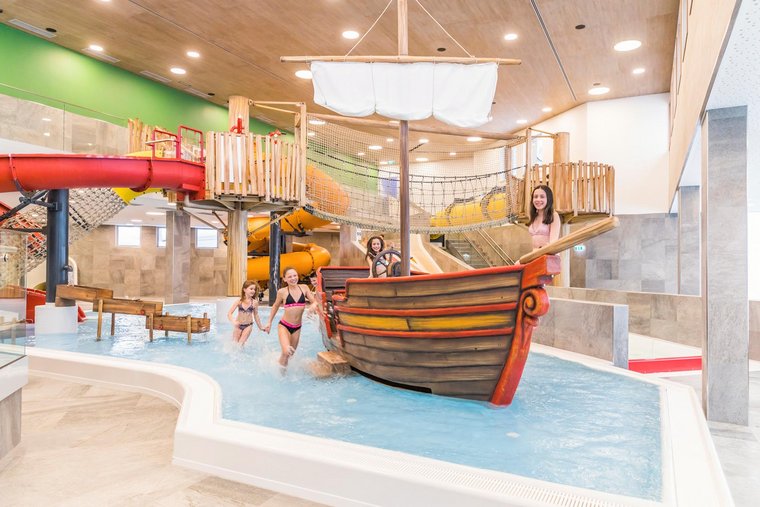 Child care
Child care is one of the most important areas of the hotel and Rosza and her team of carers are well-trained and ensure a hygienic environment for your little ones too!
Each child will also be shown how to wash their hands thoroughly when they enter and this will be demonstrated in a child-friendly way
Depending on the age of the child, the importance of respecting the hygiene requirements will be explained again, tailored to the age of the child
The size of our facilities allows us to maintain distance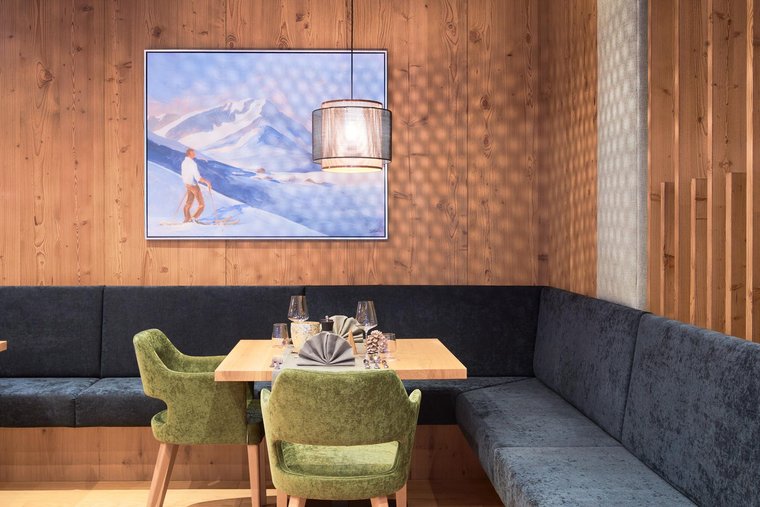 Restaurant
Our restaurant manager Alexandra will reserve a pleasant spot in the restaurant for breakfast and evening meal for the duration of your stay.
Contactless hand sanitiser at the entrance to the restaurant
All restaurant employees are asked to protect themselves and our guests
Our food menu and wine list can be easily loaded using a QR code on your phone
Disinfection of tables and chairs after each use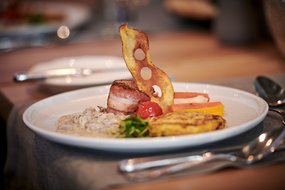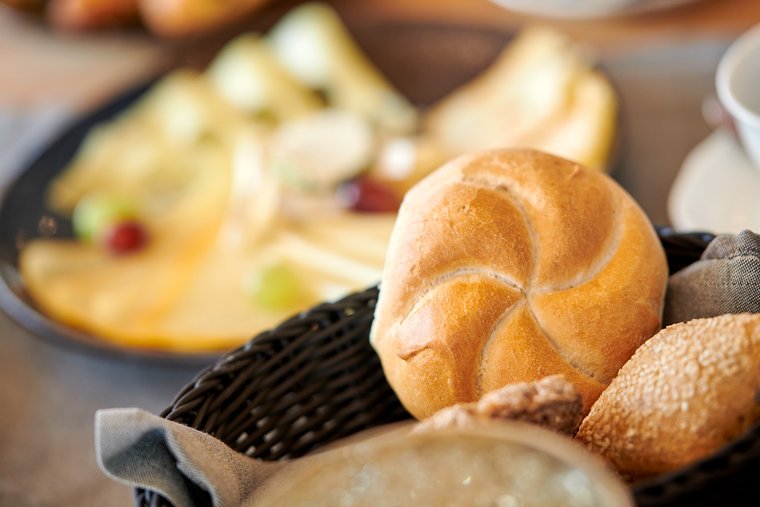 Breakfast, afternoon snack & evening meal
Breakfast
As always, our buffet includes high quality products from the region. The following measures are in place to provide you with the usual wide range of items at our buffet:
Contactless hand sanitiser on entering the buffet area
Breakfast chef in the show kitchen to freshly prepare your favourite egg dishes
As usual, a wide range of fresh breads from our local bakeries
Afternoon snack / evening meal
Your pamper package, as always, includes our soup of the day and some afternoon sweet treats.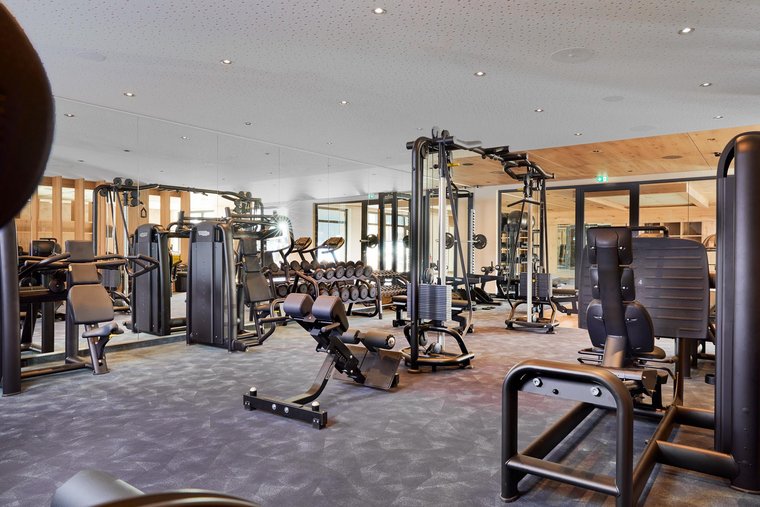 Fitness, pools, wellness & SPA
Our fitness room is open during the usual opening hours
Fitness courses and guided walks are still available, but social distancing must be observed
Guaranteed clean! Our hotel technicians check the water values and swimming pool technology several times a day
Chlorinated water kills any viruses. Swimming in our pool is therefore not dangerous
Please nevertheless maintain a certain distance in the pools out of respect for the other guests
When using any fitness equipment and the public showers in the SPA area, we request that our guests act responsibly when leaving these areas. Please ensure that the equipment is disinfected before and after each use. Disinfecting agents are provided
Massages and treatments
All of the individual treatments from our SPA selection can be booked in the usual way
All of the SPA employees are trained in maintaining the highest possible hygiene standards
Reservations are recommended to ensure that the treatment rooms can be prepared for you in advance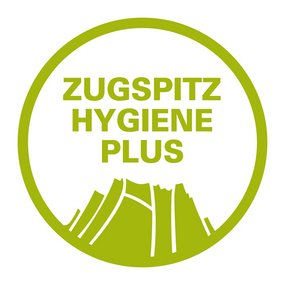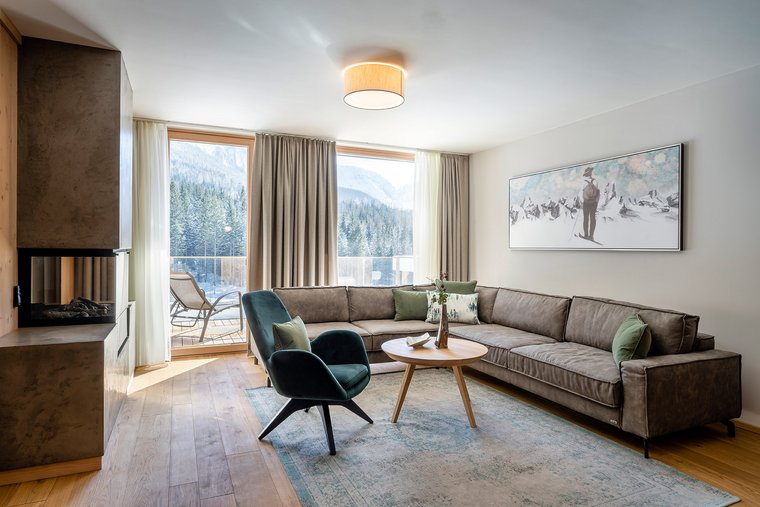 What we request of you
We request that you adhere to the following measures so that all guests can enjoy a relaxing holiday at our hotel:
Maintain a certain distance from other guests, except for fellow travellers living within the same household
Your table for breakfast and dinner has already been reserved.
Please avoid any crowding during check-in and check-out and maintain the appropriate distance from other guests
Do not shake hands or hug at all
Wash your hands several times a day with soap and water for min. 30 seconds and avoid touching your face
Use the sanitisers provided at all entrance and exit points
Sneeze or cough into your elbow or a tissue
Follow the instructions given by our employees
Do not travel if you develop any signs of illness!
If you develop symptoms during your stay, please contact your hosts and report to reception immediately.
Together we will ensure that you enjoy a pleasant, adventure-packed, relaxing and restful stay at the Zugspitz Resort.
Best wishes from your hosts
Philipp Brückner, Johannes Ramstöck & the entire Zugspitz Resort team