Cycling in Austria on a mountain holiday on the Zugspitze
Cycle tours in the Zugspitz Arena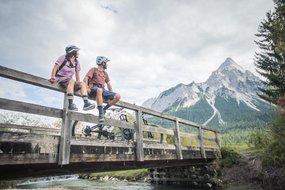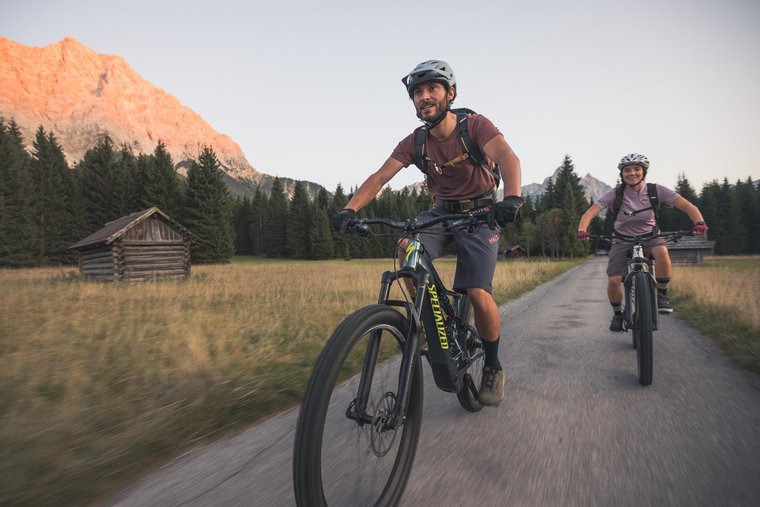 Bicycle tours Tyrol
Cycling holiday in the Austrian Alps
The Tyrolean Zugspitz Arena is not only a paradise for mountain bikers; road cyclists enjoy just as much cycling pleasure, experiencing the natural surroundings and the sporting challenge. There are numerous cycling routes leading through the region, which offer not only sporting activity but also countless fabulous panoramic views of the Tyrolean mountain world. But what if you want to enjoy the glorious natural scenery of Tyrol, but you are not the sportiest type? Then try one of the new electric mountain bikes and pedal effortlessly across mountains and valleys.
Enjoy cycle tours in Tyrol
Cycle tours in Tyrol: cycling holidays in Austria's Alps
The varied cycle tours crisscrossing the Tyrolean Zugspitz Arena offer the right option for every taste. The fantastic panorama of the surrounding Tyrolean mountain world is best enjoyed from the saddle of a bike. Breathe the fresh mountain air and discover the beauties of the natural world around the Zugspitze. Guests of the Zugspitz Resorts have free use of the hotel's own cycles for eventful cycle tours through the Tyrolean Zugspitz Arena. The most comfortable way to explore the region is on electric bikes. For the whole family we can especially recommend cycle excursions into the extensive mossy landscape between Ehrwald, Lermoos and Biberwier and to the swimming lakes Lake Blindsee and Lake Heiterwanger See in the surrounding area.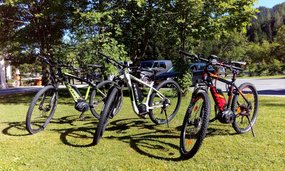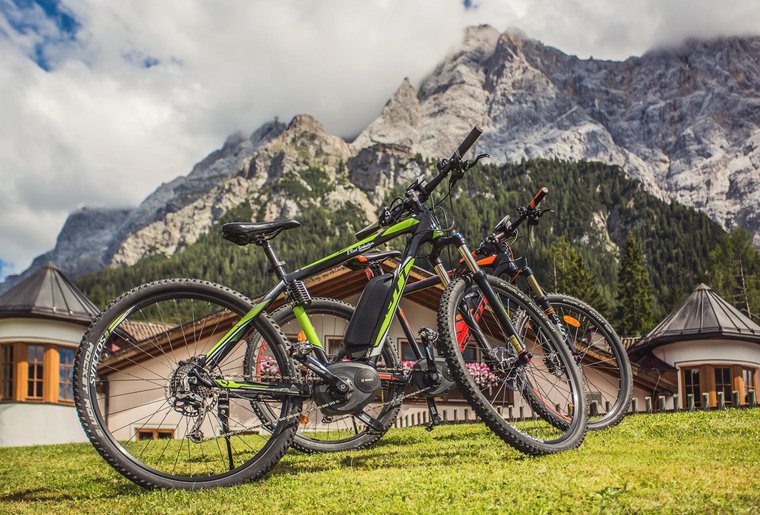 Cycling in Tyrol, including by electric bike
Pedal effortlessly through the lovely Tyrolean mountain scenery
Maybe you want to explore the beauties of the Tyrolean mountain world, but think you can't do so because you are not fit enough? Then try an excursion with one of the new electric mountain bikes. You can pedal effortlessly through the lovely Tyrolean mountain scenery and enjoy the beneficial exercise in the great outdoors. With an electric bike you still have to pedal with your own efforts, but you can climb any mountain, however steep, with a smile on your face.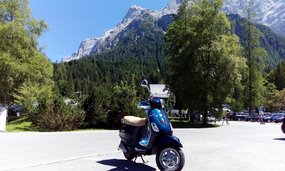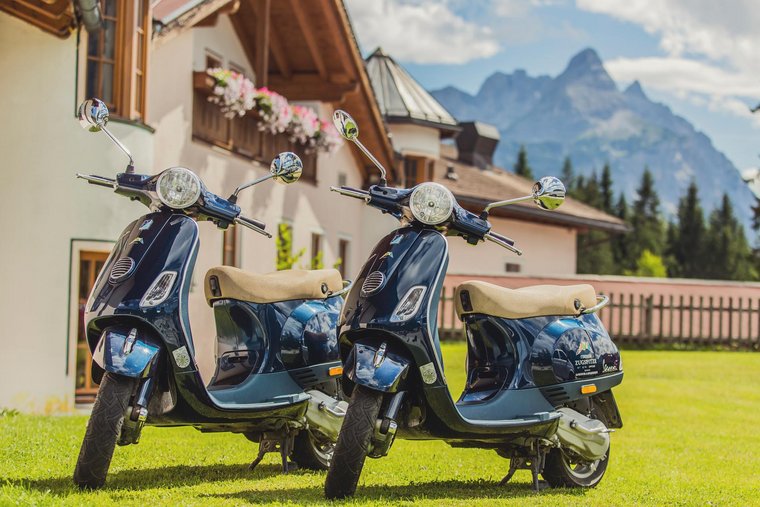 Vespa hire at the Zugspitz Resort
Ride comfortably through the mountain world
You can explore the mountain world even more comfortably from the saddle of a Vespa. At your active hotel on the Tyrolean Zugspitze, there are Vespas waiting to carry you off on an excursion into the surrounding area in return for a fee. Roam through the charming Tyrolean Zugspitz Arena in total comfort on two fully motorised wheels.