Sauna at the foot of the Zugspitze
The sauna landscape at the Zugspitz Resort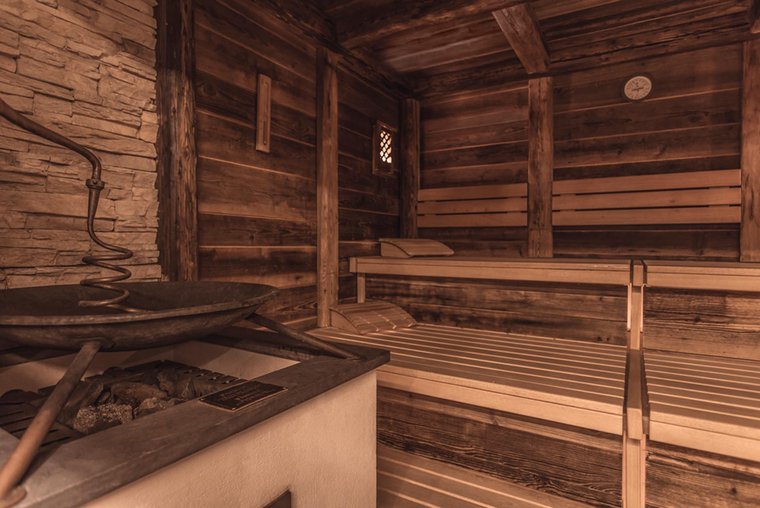 The sauna landscape at the Resort
Relaxation in the sauna world
After spending a sporty day on holiday, the sauna landscape of the Zugspitz Resort is the ideal spot for regeneration. Enjoy the beneficial warmth as you sweat in one of the saunas, and feel your muscles relax as you treat your body to some recuperation in the relaxation room. Choose your preferred sauna experience from a variety of "sweat rooms" with different temperatures and humidity levels: classically hot in the Finnish sauna, gentle in the steam room, or beneficial in the brine grotto. Then follow this up with some longed-for cooling down in the Kneipp pool or the fresh air room.
The sauna landscape comprises a wide range of different relaxation options:
Zugspitze sauna cabin
Bio sauna
Finnish sauna
Sanarium
Roman steam room
Brine grotto
Infrared cabin
Kneipp pool
Relaxation room
Fresh air room
Jacuzzi
There is also a separate area for families, with a family sauna, family steam room and relaxation area. Adults can unwind in the small but excellent separate adults-only spa.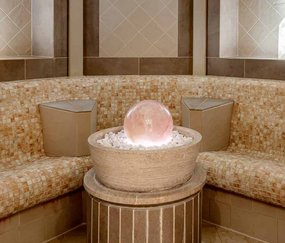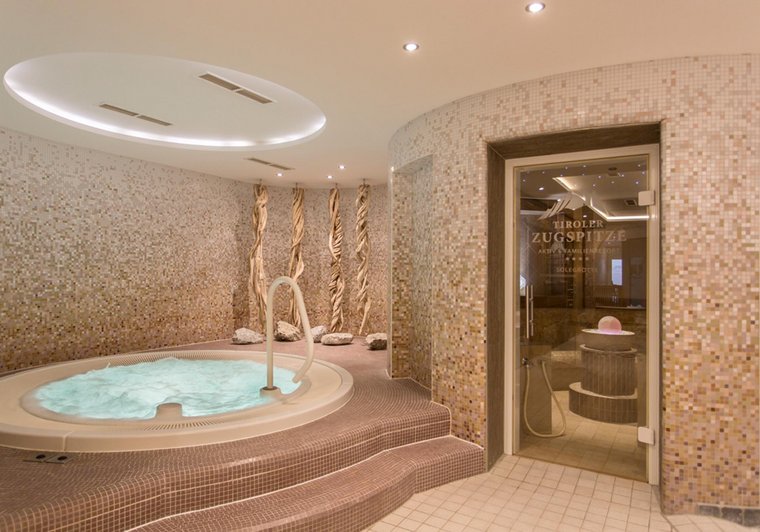 So many good reasons to enjoy the sauna at the Zugspitz Resort
Positive effects for your health and body
Having a sauna brings a series of positive effects for your health and body. Going to the sauna stimulates your blood circulation, and your blood vessels expand. When you sweat in the sauna your body is also stimulated to get rid of impurities. The complexion is refined and you look visibly refreshed. The hot air also acts as balsam for your respiratory tract, making it easier to breathe deeply, while your mucus membranes improve their barrier against undesired germs and viruses. Supplement your visit to the sauna by cooling off – the change from hot to cold will stimulate your circulation and strengthen your immune system.
So do you feel like spending some time in the sauna at the Zugspitz Resort? Then send us a no-obligation enquiry right away. We will immediately send you a personal offer for a dream holiday at the Resort together with use of the hotel sauna at the foot of the Tyrolean Zugspitze.