Panorama swimming pool
Alpine water adventure on your holiday in Tyrol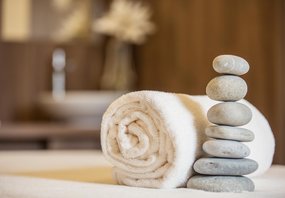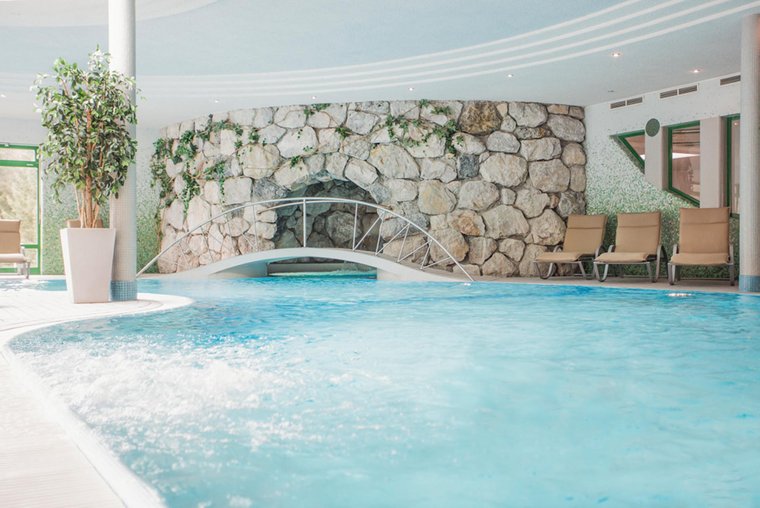 Bathing fun in the panoramic indoor experience pool
All year round
At the Zugspitz Resort a panoramic indoor experience pool with a heated open-air pool area invites you to enjoy bathing fun amidst the Tyrolean mountains. Whether you are in the indoor pool or surrounded by the natural surroundings in the open-air pool, the wonderful setting and the panoramic view of the unique mountain world around the Zugspitze will make your stay an unforgettable experience.
At the Zugspitz Resort a panoramic indoor experience pool awaits you, which is open all year round and whatever the weather, and is exclusively for the use of all guests of the Resort. Here you can enjoy the beneficial and exclusive bathing experience. Unwind in the pleasant water temperature in both the indoor pool and the heated open-air pool, and lose yourself in the view of the wonderful mountain panorama of the Zugspitze.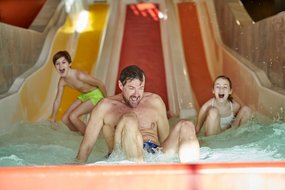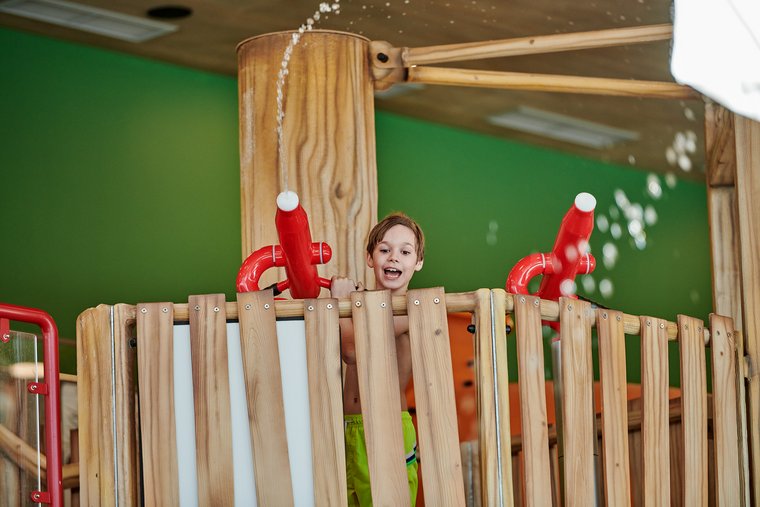 700m² playing and swimming fun
Holiday with children at the Zugspitz Resort
The younger generation can look forward to 700 m² of bathing fun in the water adventure world. The kids can have fun with the three adventure pools and five water slides, while their parents relax on the loungers. Children will enjoy their freedom not only by getting wet, but also by staying dry: youngsters can keep busy with friends the same age in the play park with slides, a climbing frame, trampoline and pedal car track, and in the sand play area.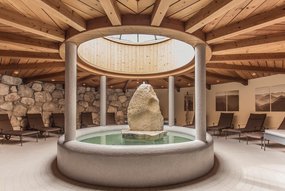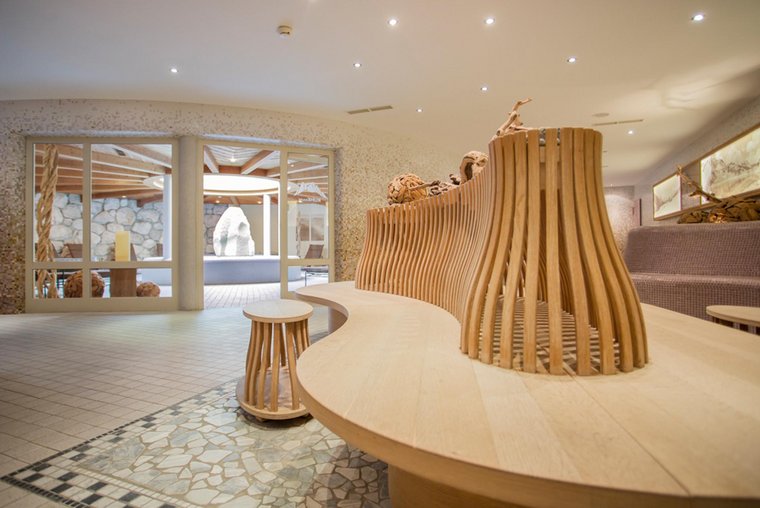 Enjoy your active and vital holiday in Tyrol
Relaxation in winter and summer
After bathing at your leisure, in summer you can dry out in the sun on the lawn around the outdoor pool, and enjoy the relaxation, while in winter the cosy relaxation room is the perfect spot for you to unwind. Treat your body and mind to some beneficial time in the pool as you enjoy the breathtaking panorama of the Tyrolean mountain world.
Would you like to enjoy sheer relaxation on holiday in the panorama indoor experience pool at the foot of the Zugspitze? Then send a no-obligation holiday enquiry to the Zugspitz Resort now, and start looking forward to an alpine water experience on your summer holiday in Tyrol.
Opening hours: 7am – 8pm