Time for family wellness at the Zugspitz Resort
Wellness for all ages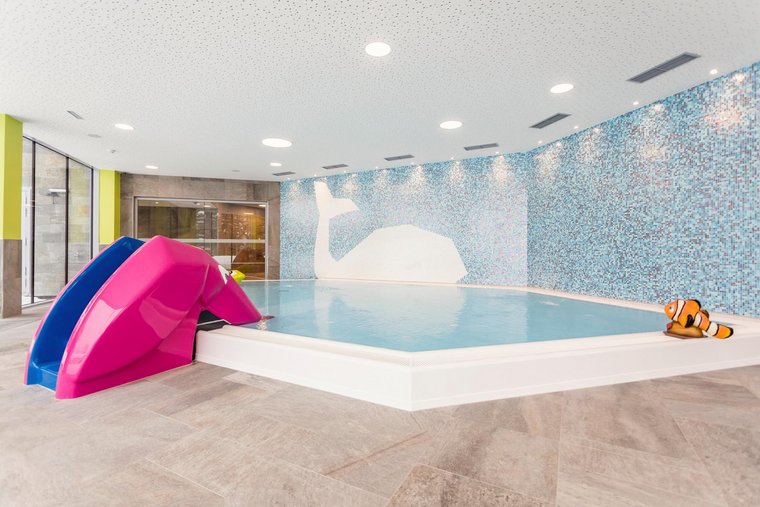 Wellness for all the family at the foot of the Zugspitze
Spa area for families with children
Relaxation should be an integral part of any family holiday. The kids may clamour for action-packed fun, but in between they will be grateful for a little downtime. To help you enjoy some quiet time together with the kids, we have created a dedicated wellness area for families. The family spa at the Zugspitz Resort caters for the needs of families and offers everything that wellness enthusiasts of any age wish for. From the soothing warmth of the textile sauna or steam bath to the quiet room for rest and relaxation and a garden with a sunbathing lawn: There are plenty of opportunities for napping, resting or playing. Enjoy an unforgettable wellness treat for all the family!

Family spa opening hours: daily from 11am – 8pm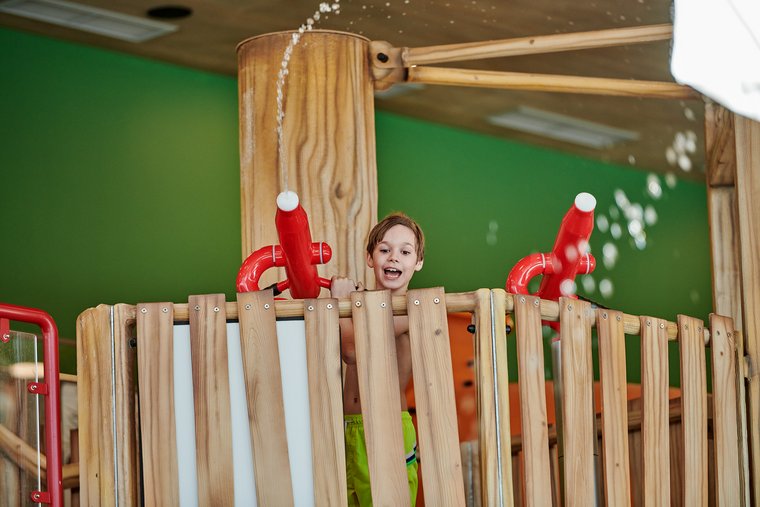 Family spa at the Zugspitz Resort with sauna, steam bath and rest area
Everything that little wellness enthusiasts need
Our family spa is based on the idea that young wellness fans also deserve a great spa experience. From older children who might want to relax on their own to parents of young kids who want to enjoy a wellness session together with their offspring – our family spa caters for everyone. The wellness area for families offers the following facilities:
Textile sauna for families
Family steam bath
Resting area
Beautiful garden with sunbathing lawn, loungers and umbrellas
The garden right outside the family spa with its sunbathing lawn, sun loungers and umbrellas is particularly attractive in the summer, when the kids might want to enjoy some outdoor play. In winter, head out in the snow with the kids for a cool-down after a sauna session – a great way to boost the immune system!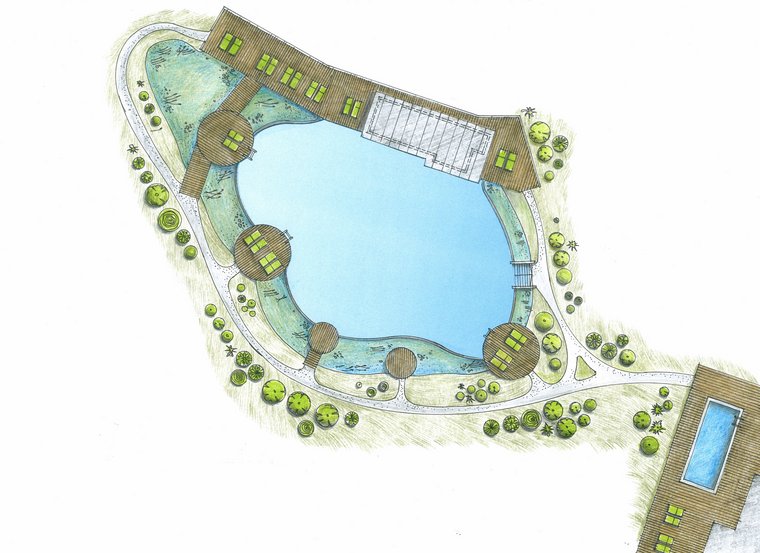 NEW from July 2023
Our new swimming pond in the garden
Enjoy a refreshment at the foot of the Zugspitze and take a plunge in our newly designed swimming pond with a view of the Zugspitze from July 2023. On an area of approx. 490 m², you can swim your laps in summer and the kids can let off steam in the locked and secured area.
Next to our large sunbathing lawn, you can make yourself comfortable on our sun loungers and let the summer sun shine on your face with a view of the Zugspitze.
Brief facts about our new pond:
Start of construction: 17.04.2023
Completion: approx. July 2023
Swimming area: approx. 490 m²
Separate and secured area for children.