5* camping at the foot of the Zugspitze
Luxury camping holidays in Ehrwald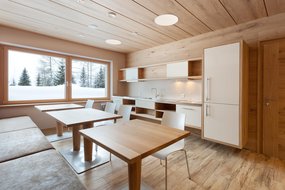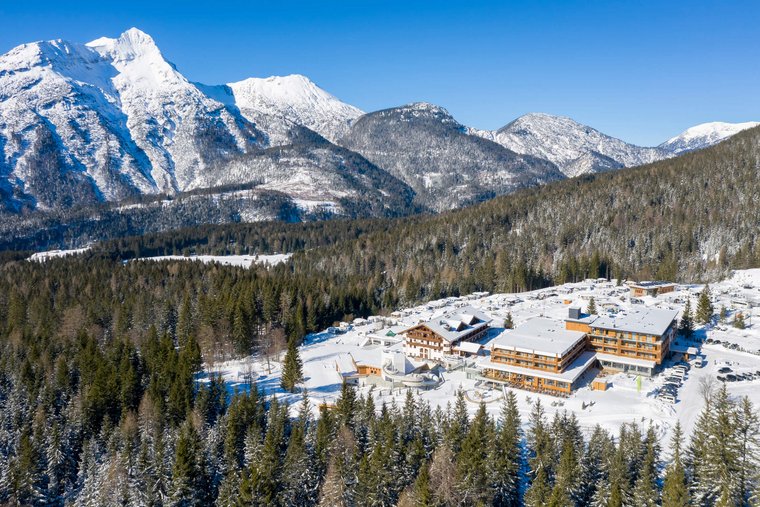 Camping holidays 2.0: Glamping at the Zugspitz Resort
Where all your camping dreams come true!
Have you ever heard of glamping? Although the concept hasn't been around all that long, it is much more than just a fashion trend. In fact, it stands for a genuine holiday philosophy. The term "glamping" is an amalgamate of "glamorous" and "camping" – and that is exactly what awaits you here in Ehrwald.

Luckily, the Zugspitz Resort campground is seen as a pioneer of 5-star sites: We stand for camping with a touch of luxury, starting from the tent spaces all the way to sanitary facilities and catering options. In addition, our campground may be used during any time of year, both in summer and winter. A camping holiday surrounded by spectacular Tyrolean scenery, with a view of the Zugspitze and with glamorous included services, will convince even the most hardened camping skeptic!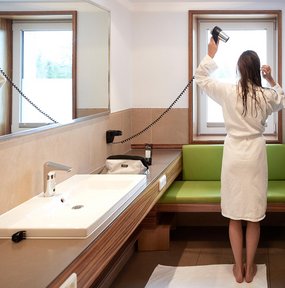 Comfort & Deluxe camping in the Tyrolean Zugspitz Arena
Our camping facilities, including deluxe bath house
You have the choice between two camping options: Comfort camping or Deluxe camping. There are 100 Comfort camp sites available in our parkland or at the idyllic edge of the forest. 50 larger Deluxe sites are located directly next to the newly built bath house. The campground is just a few minutes away from the Tyrolean Zugspitzbahn, which will take you up the Zugspitze, Germany's highest mountain, in 10 minutes. Whether you opt for Comfort or Deluxe camping – the sports and wellness facilities of the Zugspitz Resort are just a short walk away.

The new Deluxe bath house awaits with luxury and comfort in modern Alpine style. The bath house offers 35 private bathrooms with shower/WC as well as one bathroom with bath tub/WC, double sinks, large mirrors and hair dryers. In addition to the sanitary facilities, our camping guests are free to use our excellently equipped kitchen with dishwashers, fridges and a comfortable dining table as well as the laundry room with washers and dryers.

Our packages
Active Standard
7 nights Comfort pitch Standard
Active Comfort
7 nights Comfort Camping Deluxe
Aktiv Comfort
7 nights Comfort pitch
Active Standard
7 nights Camping
Active Standard
7 nights camping