Winter holidays on the Zugspitze in Tyrol
Active holidays at the Zugspitz Resort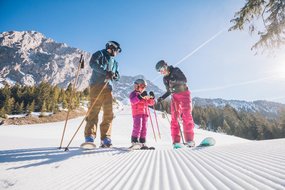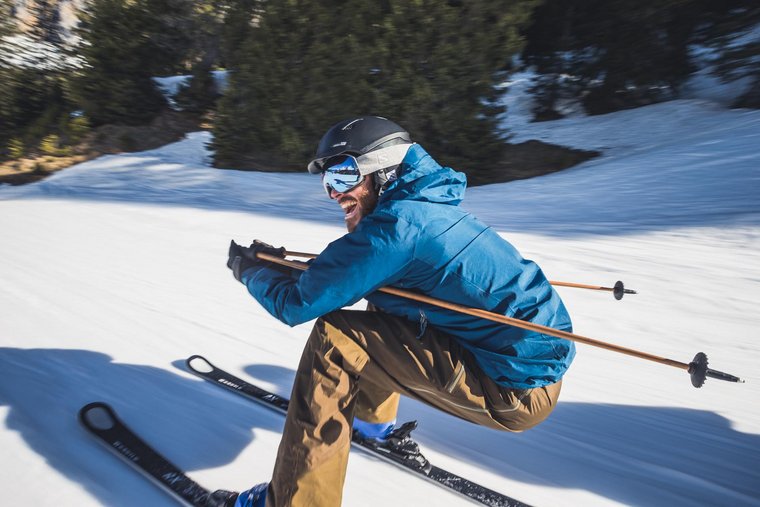 Winter enjoyment around your holiday resort
Active through the winter
In the Zugspitz Arena holiday dreams come true: the well-known holiday destination in Tyrol has a lot to offer in winter. Not only do the 9 ski regions guarantee limitless fun on the piste, but there is no lack of varied activities away from the slopes either. Cross-country skiing, tobogganing, ice skating, ski tours, winter hikes, traditional curling, snowshoe hikes and much more will bring plenty of variety into your sporting winter holiday in Tyrol.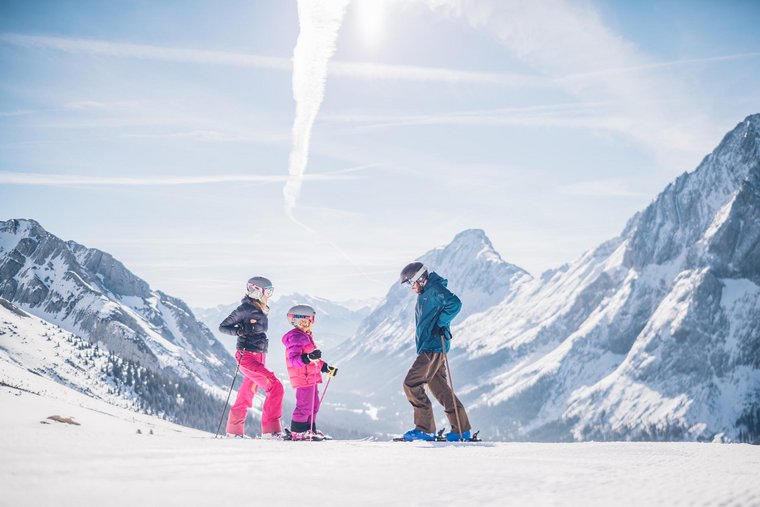 Skiing holidays at the Zugspitze
1 ticket and 9 ski regions
The Tyrolean Zugspitze ski region offers the ideal conditions and limitless piste enjoyment for skiers from all over the world. There are no fewer than 9 beautiful ski regions around the Zugspitze, and you can ski in all of them with a single ski pass, the Top Snow Card. Free ski buses will take you to every ski region in the surrounding area, where you can wedel and snowboard to your heart's delight on more than 213 kilometres of perfectly prepared pistes. Start looking forward now to a skiing holiday at the Zugspitz Resort, your 4-star hotel in Tyrol.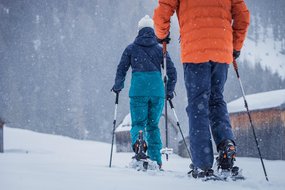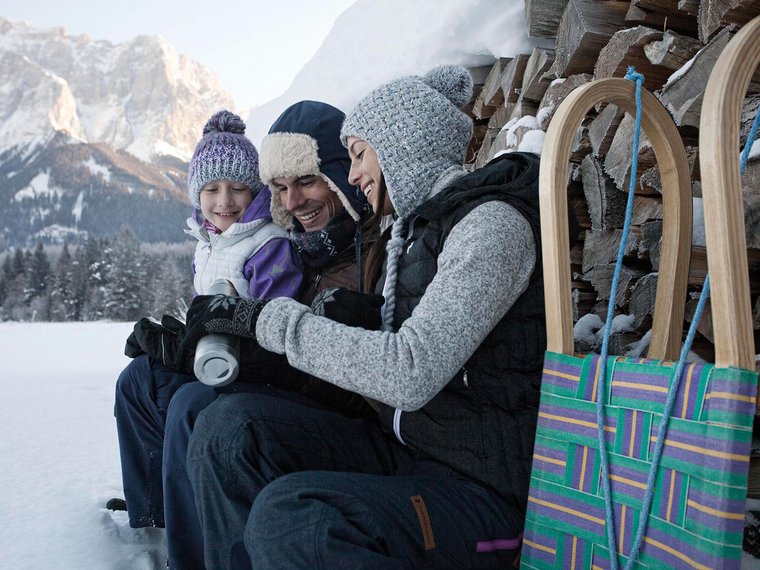 Winter enjoyment in Tyrol
On and off the pistes
An active holiday in the Tyrolean Zugspitz Arena means direct access from the Zugspitz Resort to all the winter sports options in the region. The Resort nestles in a fairy-tale setting, and you can discover a wonderful world of sport, fun, enjoyment and relaxation. Whether it's skiing or one of the numerous winter activities away from the slopes – in the Tyrolean Zugspitz Arena winter sports lovers and active holidaymakers alike will find the perfect holiday resort.
You can spend the long winter evenings over a glass of wine in the Resort restaurant, or relax in the Active and Vitality World with saunas, an indoor and outdoor pool, and massages.

Do you want to spend a winter holiday in Tyrol and active hours in the snow-covered natural scenery? Then send a no-obligation enquiry to the Zugspitz Resort or look for the perfect holiday package right away.

Active throughout winter
All your winter highlights at one click