Informative moments on the Zugspitze
Welcome to Europe's first little snow crystal world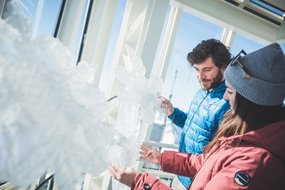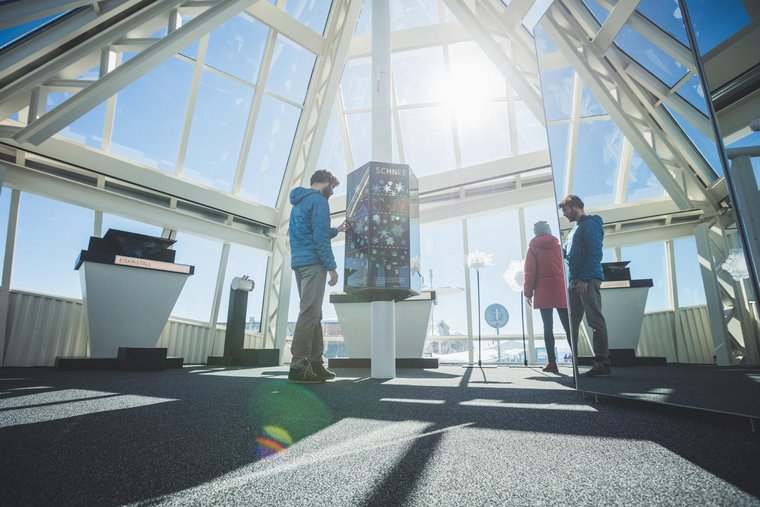 The fascination of snow
Educational experience in the Snow Crystal World
One of the loveliest moments in winter is when it snows for the very first time, as the snowflakes of all sizes try to outsparkle each other, and you watch to see which one will be first to reach the ground, or the tree, the roof or the mountaintop. Before you know it everything is covered in a thick white blanket. And it is not just the younger snow lovers who are thrilled, but in particular grownups too, as they can hardly wait to put their beloved skis on.
But where does snow actually come from? And how do the individual snowflakes get their individual shape? These are questions that researchers have been looking into for a long time, and now guests from the Zugspitz Resort and from the whole region who are hungry for knowledge can find the answers at Europe's first little snow crystal world.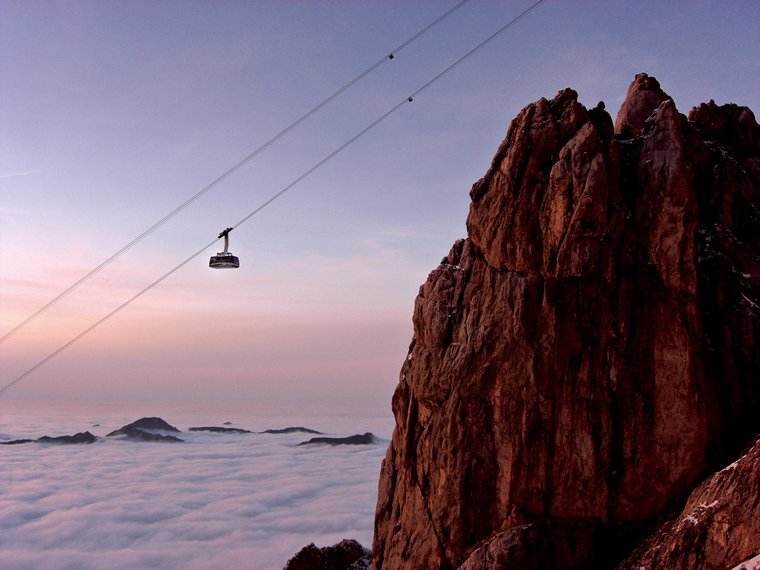 With the Tiroler Zugspitzbahn up to the mountain station
The world of snow crystals
So take the Tiroler Zugspitzbahn cable car up to the mountain station. Once you have arrived at an altitude of 3,000 metres it is soon clear where the trip is taking you – after all, the six-sided crystalline building looks a lot like an outsize snow crystal.
And then it's all about discovering, learning and being amazed! Various impressive media are used:
There are virtual crystals floating in an upside-down glass pyramid to show you the different snow crystal shapes that fall, depending on the temperature.
A kaleidoscope presents the different crystal shapes that grow on the Earth's surface (hoar frost, cup crystals, needle ice) and they appear on an impressive 3D sphere.
Enlarged acrylic models of a snow crystal whisk visitors off into the fascinating world of the crystal.
The central element of the exhibition is a snow crystal thermometer, which shows the many different shapes of snow crystals in the form of a round curtain.
No effort has been spared here to provide guests of all ages with fascinating facts about the world of snow crystals. Find out for yourself when you plan an instructive day for you and your family. The team at the Zugspitz Resort will be happy to help you.