Unforgettable experiences for young people
in the Tiroler Zugspitz Arena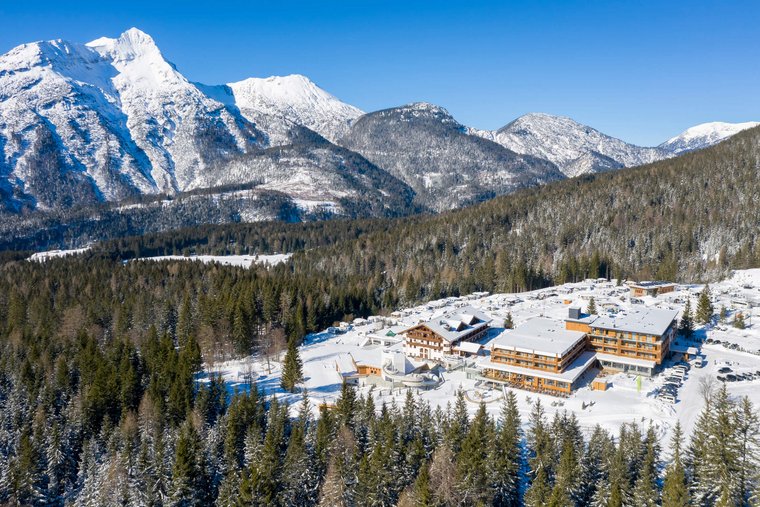 Experiences for young and old
Around the Zugspitz Resort
The Zugspitz Resort is also the ideal starting point for exciting activities for teenagers. In this picturesque setting at the foot of the Zugspitze, families with children not only experience the magic of nature, but also a variety of adventures and activities that will make their holiday unforgettable. Here are a few highlights for our young visitors to make it easy for you to plan and organise exciting excursions in the area!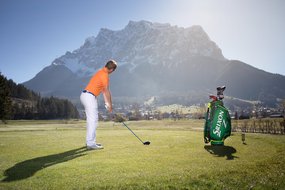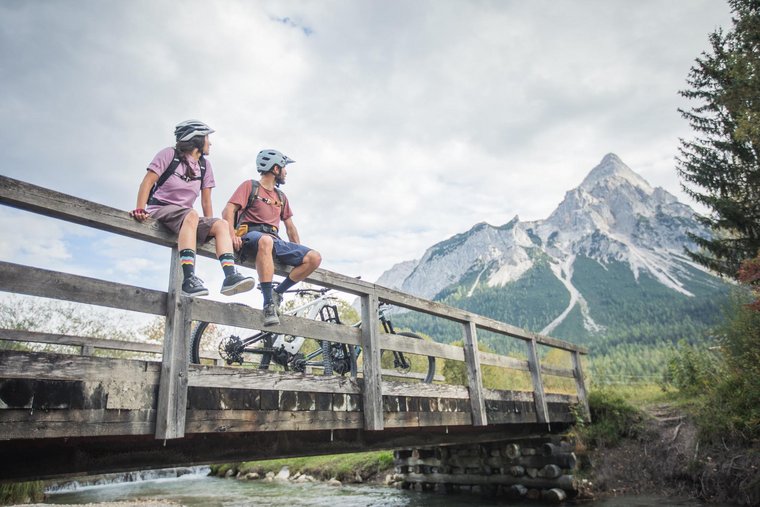 Golfing and mountain biking
in the Tiroler Zugspitz Arena
GOLF TASTER COURSE
Golf taster courses are a great way for youngsters to learn the basics of golf. The focus of these courses for golf beginners is on an introduction to the sport and learning basic skills. Practical exercises on the golf course and game-based learning are designed to motivate and make the learning process fun. Under professional guidance and with the right equipment, the fascination for golf is awakened in young people. Practising together in a group with their peers gives young people the chance to gain interactive and social learning experiences. Golf connects!
MOUNTAIN BIKING AND GUIDED MOUNTAIN BIKE TOURS
This exciting and sporty activity makes the Tiroler Zugspitz Arena a perfect exploration region for young mountain bike enthusiasts. For the perfect bike day, Sport Nagele Bichlbach provides you with top bikes for a fee and together with professional bike guides from Bikeguiding Zugspitzarena, you can head out into nature on well-developed mountain bike routes. The tours are not just for physical exercise, but also offer the opportunity to enjoy the natural beauty of the surroundings and make new friends while riding in a group.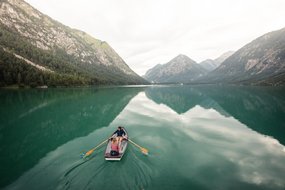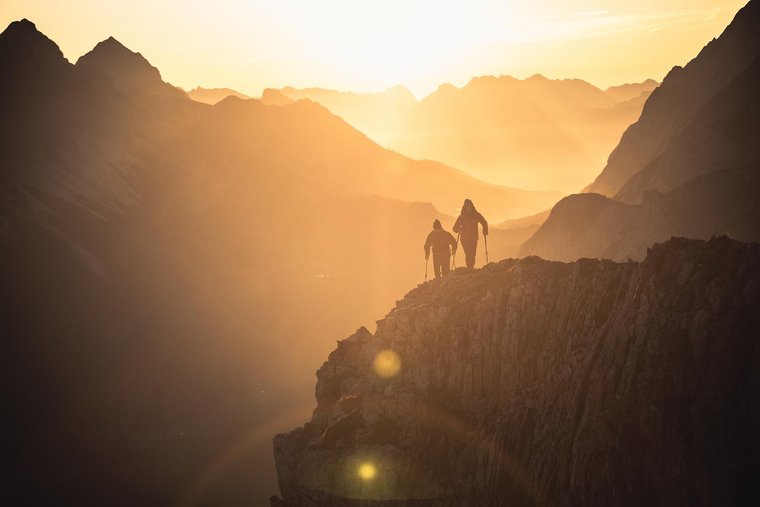 Experience hiking and lakes
in the Tiroler Zugspitz Arena
HIKING
The fascinating Tiroler Zugspitz Arena is home to a network of hiking trails that are ideal for young adventurers. Here, young people can not only test their limits, but also improve their climbing skills on various via ferratas, which offer a mixture of hiking and climbing. On the themed trails, young explorers can learn lots of interesting facts about the local flora and fauna as well as the fascinating history and culture of our region. Young people are particularly enthusiastic about hikes to the idyllic waterfalls and lakes that the Zugspitz Arena has to offer. Families have the opportunity to experience the tranquillity of nature in these places, relax and absorb the beauty of the surroundings.
LAKE
Several lakes in the Tiroler Zugspitz Arena invite water lovers to jump into the cool water, relax or enjoy various water sports activities. Lake Seebensee is nestled between majestic mountains and is a popular starting point for hikes and climbing tours. Young people can not only enjoy the tranquillity of nature here, but also relax on the shores or take a refreshing dip in the clear mountain water. The picturesque Blindsee lake with its clear water, surrounded by impressive mountains, is particularly popular with swimming enthusiasts and is not only scenic but also a great place for nature photography. Families can go hiking here, explore the surroundings and enjoy the impressive views. You can paddle across the water on a stand-up paddle board at Lake Heiterwanger See, where there is a SUP hire service as well as a varied programme for water sports enthusiasts.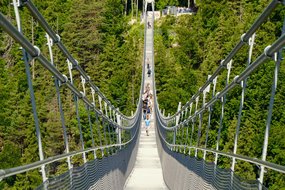 Action-packed flights of fancy
on the Highline 179 or while climbling
HIGHLINE 179
The Highlinge 179 is one of the longest pedestrian suspension bridges in the world and an impressive attraction near the Tiroler Zugspitz Arena. It connects Fort Claudia with the Schlosswirt in Reutte in Tyrol and offers breathtaking views of the surrounding landscape. This could be an exciting experience for explorers who are not afraid of heights. Younger visitors should be accompanied by adults or supervisors to ensure they can cross the bridge safely and enjoy the experience. Highline 179 is not only a thrill for the adventurous, but also a great way to build confidence and practice teamwork.
CLIMBING
The Bichlbach climbing forest and the climbing hall in Ehrwald are exciting adventure destinations located in the middle of the picturesque Tyrolean countryside. The climbing forest offers various courses for different levels of difficulty, including special courses for children and teenagers. Here, climbing enthusiasts can improve their skills in a safe environment while creating unforgettable memories. The venue promotes teamwork and boosts participants' self-confidence. At the climbing hall in Ehrwald, climbing enthusiasts have the opportunity to hone their skills in a controlled environment. The hall offers climbing routes for beginners to advanced climbers and provides safety equipment such as harnesses and helmets. It is important to wear this equipment correctly to ensure optimum safety. The climbing hall also offers customised group activities, such as birthday parties and school trips.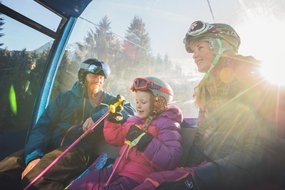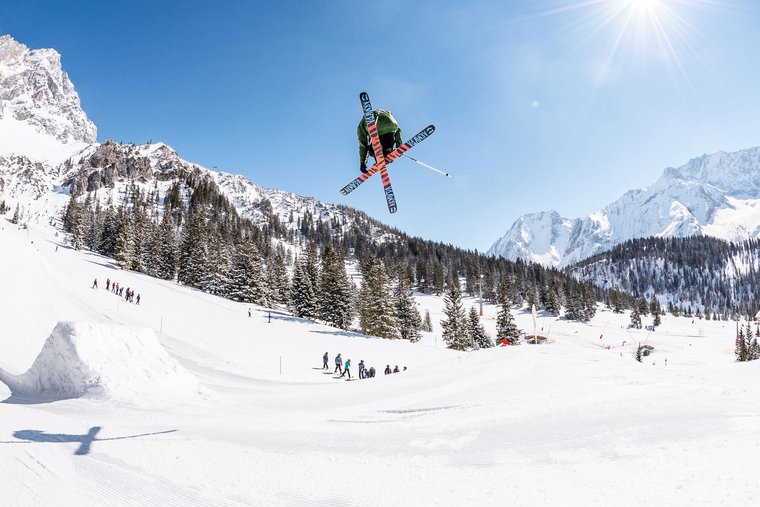 Fun on skis and boards
Around the Zugspitz Resort
SKIING AND SKI COURSES
The Zugspitz Resort in Ehrwald is an excellent destination for young athletes who want to learn to ski or improve their skills. The resort is located close to first-class ski areas and offers special facilities and offers for skiers. Our young guests can ski on beginner slopes as well as on advanced slopes. The ski resort has ski schools that offer special ski courses for youngsters. Experienced ski instructors will help your youngsters to improve their technique and move safely on the slopes. The ski schools often offer group courses or private lessons. If you don't have your own ski equipment, you can hire it from the local ski hire shop. Our guests receive a 15% discount on hire equipment. The ski depot is available to our resort guests free of charge.
SNOWBOARD
The Tiroler Zugspitz Arena is a favourite destination for winter sports enthusiasts who want to learn or improve their snowboarding skills. There are various ski areas in the region and a snowpark specially designed for snowboarders. This park offers a variety of obstacles, ramps and rails for tricks and jumps that challenge and inspire young people. Experienced snowboard instructors are on hand to help teenagers learn new techniques and tricks. Additionally, many resorts offer evening snowboarding under floodlights, which is a fun way to improve skills after the sun goes down. It is important that young snowboarders wear appropriate protective equipment and follow the safety rules on the slopes and in the snow parks.
Tobogganing fun
in the Tiroler Zugspitz Arena
The weekly night-time tobogganing on the Ehrwalder Alm is an unforgettable experience amidst the snow-covered Alpine landscape. Under the twinkling starry sky, visitors glide down the three-kilometre illuminated toboggan run while enjoying the clear night sky and fresh mountain air. The tobogganing fun starts at the Ehrwalder Alm mountain station, where you can also hire toboggans to enjoy the ride down to the valley station. An adventure for the whole family that perfectly combines fun and enjoyment of nature. It is important to wear appropriate safety equipment such as helmets while tobogganing and to observe the specified rules and speed limits in order to enjoy the activity safely.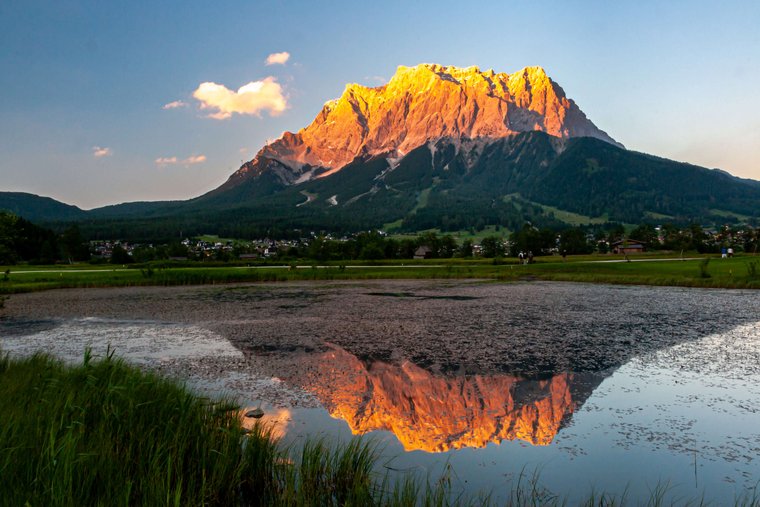 Canyoning
Adventure lust and nature experience
Canyoning for young people is an exciting outdoor activity that combines a thirst for adventure with an experience of nature. At the Lermoos Alpine School, young visitors discover the most beautiful mountain gorges in the Tyrolean Zugspitz Arena. The adventure tours are the perfect opportunity to explore breathtaking gorges, conquer waterfalls and swim in natural pools. Experienced guides ensure the necessary safety and show young explorers the best techniques while they have fun in a safe environment. Immerse yourself in an exciting canyoning adventure with the whole family and experience unforgettable moments in nature!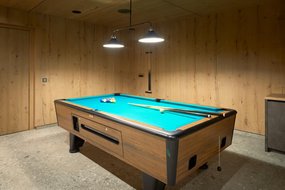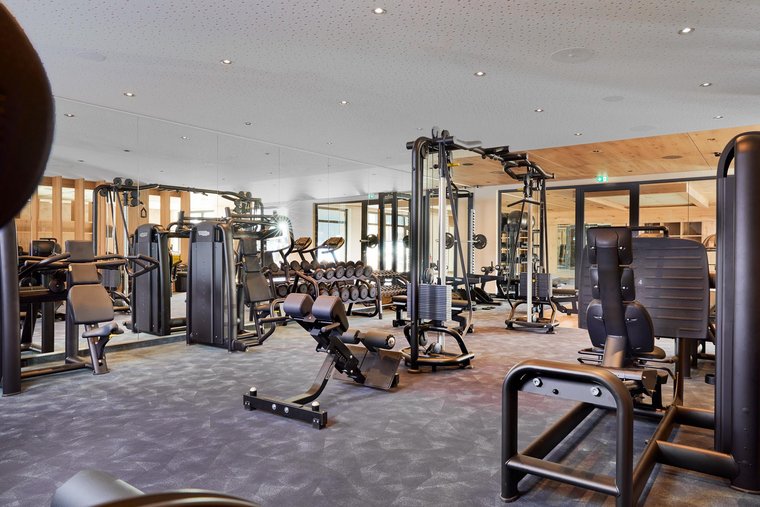 There is also plenty to experience at the resort
It never gets boring here
FITNESS ROOM
We have a special fitness room that is also accessible to young guests aged 16 and over when accompanied by an adult. This is equipped with a variety of exercise equipment, including treadmills, cycle ergometers, weights and other cardio and strength training equipment. Young sports enthusiasts can use these facilities to improve their fitness, especially if they want to stay active during their stay. However, it is important to note that use of the teen gym is under adult supervision, especially when using certain equipment that may require special instructions.
YOUTH ROOM
On the 1st basement floor of the MODERNE building there is a youth room with a foosball table, a chill area, an air hockey table and a separate billiard room. This room is available daily from 09:00 to 21:00. In addition, there is another youth games room near the entrance to the campsite sanitary facilities, which is equipped with a table tennis table and gaming machines. Table tennis bats can be borrowed from the children's club.