A sunny outlook in Ehrwald
Look how sunny a holiday at the Zugspitz Resort can be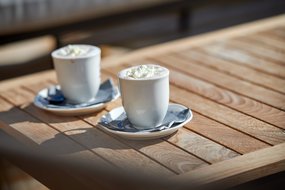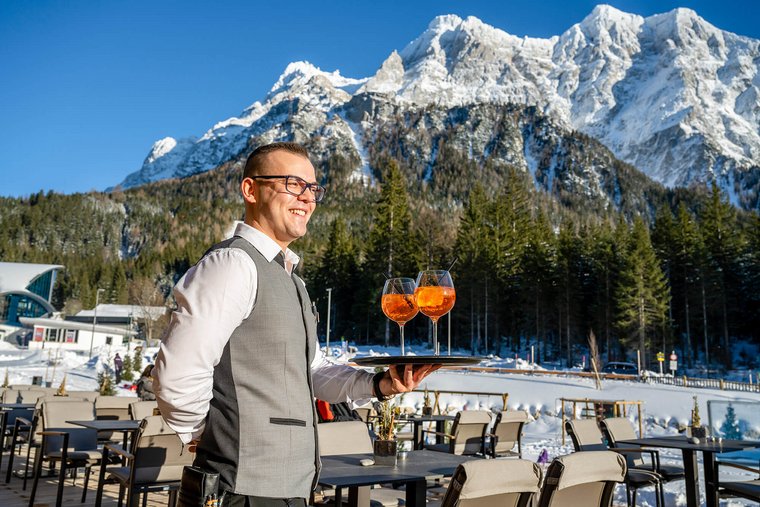 Sun terrace with Zugspitz view
Your place in the sun at the Zugspitz Resort
The old saying goes that the sun rises in the east, then continues to the south – but at the Zugspitz Resort that doesn't matter in the slightest, because on our sun terrace the sun shines all day long. This is due to the fact that both parts of the terrace face favourable directions. So you can enjoy your morning coffee on the east terrace, then for lunch and an early evening aperitif head for the south-west terrace, where you can really stock up on vitamin D at any time of day.

But there are even more reasons for lingering on the sun terrace at the Zugspitz Resort: the unrestricted view from here to Germany's highest mountain is hard to beat. And if you would prefer to view the whole thing from higher up, no problem – the valley station of the Tiroler Zugspitzbahn cable car is directly alongside the Resort. And if you still haven't had enough of the subject of cable cars, you can look into it more closely afterwards at the cable car museum.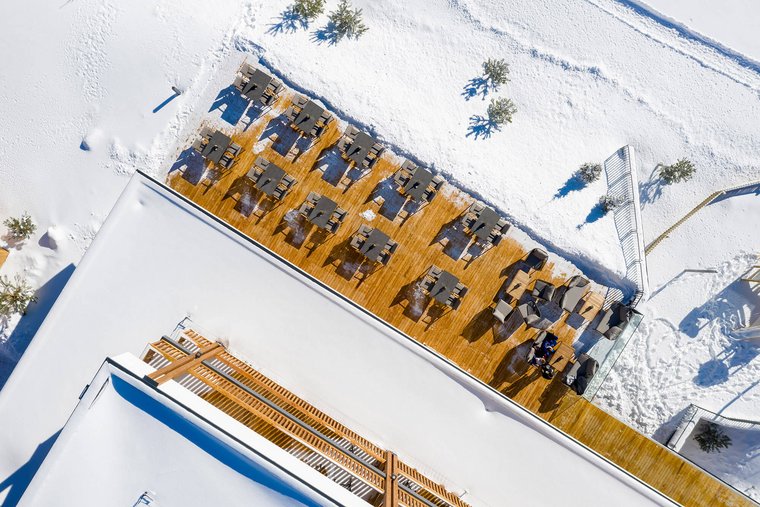 Enjoy sunshine with a breathtaking mountain scenery
Sunny time out for young and old
Either way, after a successful outing or trip up the mountain, there is well-earned refreshment waiting for you on the sun terrace. Lean back, apply your sun protection and surrender to the view of the stunning mountain landscape.

And while you put your feet up and stock up on sunshine, naturally the younger guests won't go short of fun either. On the directly adjoining adventure playground, friendships can be made while bouncing on the trampoline or hurtling round the go-kart track.

Fancy some sunshine? Then reserve your own personal spot in the sun at the Zugspitz Resort now. You must have time for that. And once you're here on our terrace, time might even stand still.