Water slides at the Zugspitz Resort
A water experience with an action factor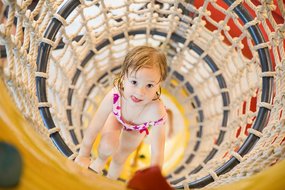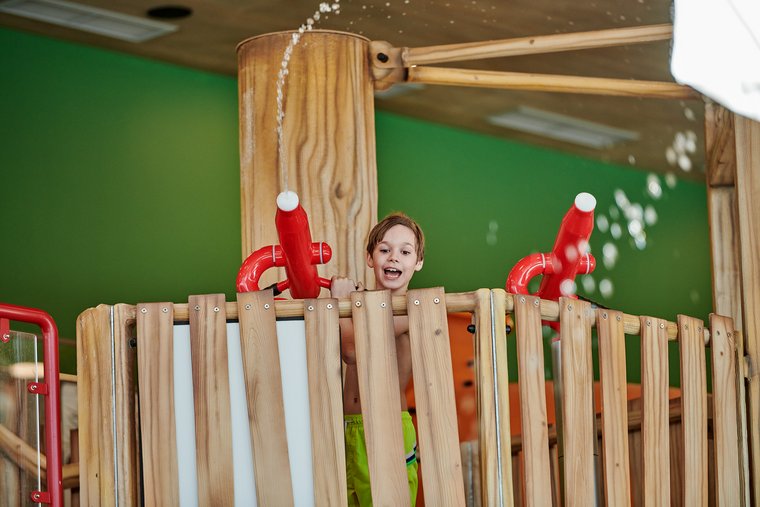 Our children's water world with waterslides in Tyrol
Water fun on 700 m²
Calling all water fleas, mermaids and aspiring deep-sea divers – our exciting children's water worlds are ready to welcome you! Expect a one-of-a-kind water adventure world for children of all ages on approximately 700 m², and a waterslide paradise! In addition to a dual-lane racing slide and four other waterslides, the family-friendly Zugspitz Resort also provides an adventure pool with a pirate ship, a baby pool and many other attractions.
120 m dual-lane racing slide
3 other slides in the adventure pool
Toddler pool with pirate ship and action platform
Baby pool with Speedo elephant slide
Heated outdoor pool for children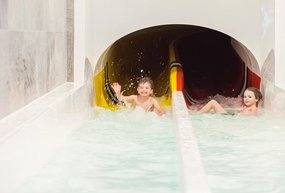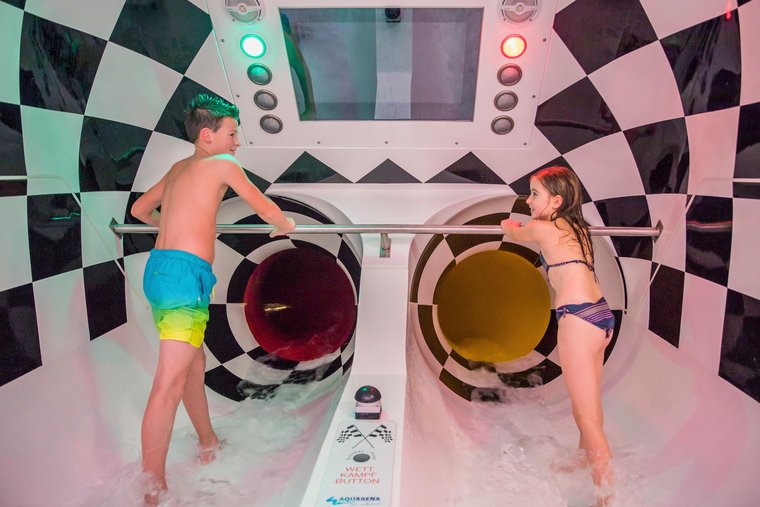 Waterslides for the grown-ups
Body2Racer – double racer slide
Ready, steady, goooooo! At the Zugspitz Resort in Ehrwald, water slides take on a completely new dimension. This hotel in Tyrol has a total of 5 water slides – and they are great fun not just for the kids, also thanks to the action-packed dual-lane Body²Racer water slide: The slide starts out with 2 tubes at a height of 11 metres, and after a distance of around 20 metres, the two lanes merge so that the contestants are able to see each other, making for a hair-raising finish! The timer at the end clearly shows who's the winner. A highlight for all adrenaline junkies!
Minimum age: 6 years
2 lanes next to each other, each 120 m long
Race lights & entertainment start
Time display & split time display
Winner/loser determined at the end
LED light effects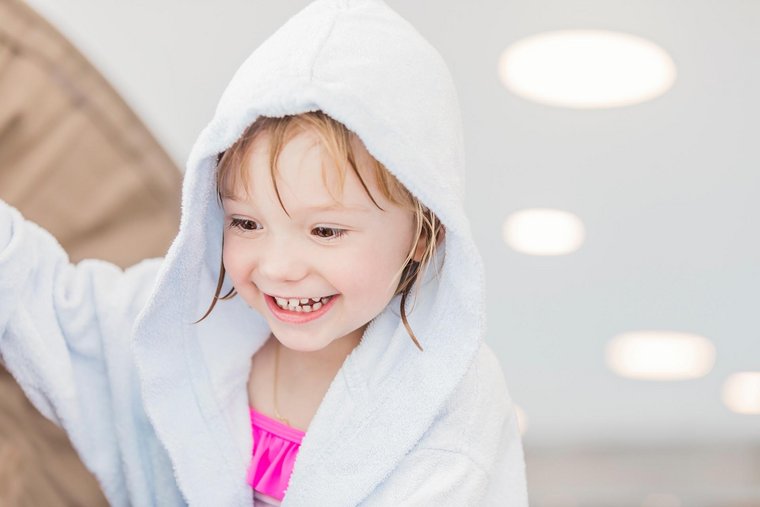 Baby pool at the family hotel Zugspitz Resort
For our youngest guests
The family-friendly Zugspitz Resort also wants its youngest guests to enjoy some happy splashing. The little ones can try the Speedo elephant slide in the baby pool or get squirted by Froggy the water frog to get them used to water in a fun way.
Water surface of approx. 40 m²
Depth: 20–25 cm
Speedo elephant slide
Nemo
Froggy the squirting frog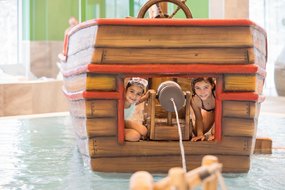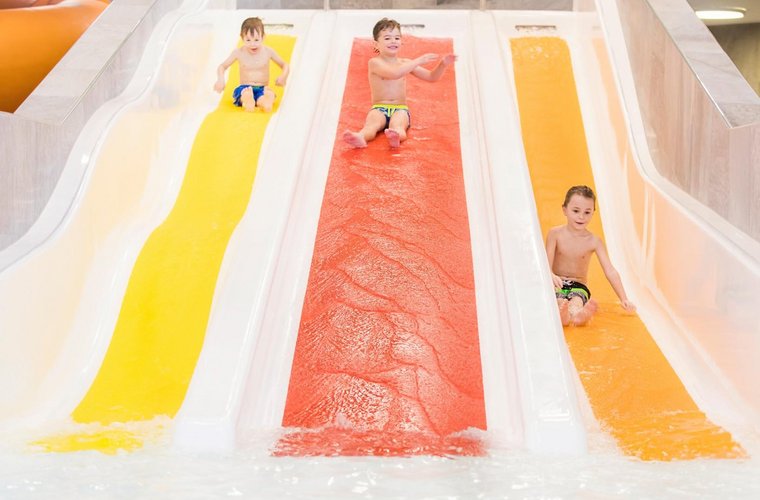 Adventure pool at the Zugspitz Resort
Calling all adventurers
All genuine adrenaline junkies and water freaks will love the adventure pool at the Zugspitz Resort in Tyrol, complete with every kind of water slide! 3 different slides, a jungle bridge, 3D squirting cannons, a water wheel, a gold-panning station, a pirate ship and much more ensure maximum fun in the water! Get ready to throw yourself headfirst into the adventure of a lifetime!
Minimum age: 4 years
Water surface of approx. 70 m²
Depth: 30-35cm
Tube slide (approx. 30 m in length): from the age of 6
Open slide for children (approx. 15 m in length): 4-12 years
Water playground outside the pool
Action platform
Jungle bridge (approx. 6 m in length)
Crawling tube with mesh tunnel elements (suspended; approx. 8 m in length)
Climbing net
Stepping bridge
3D squirting cannons
25 l sluicing barrel
Water wheel
Archimedean spiral
Gold-panning station
Pirate ship with deck and mast
(approx. 6 m in length)
Steering wheel & antique cannon on deck
TRIO slide: 3 water slides side by side (from the age of 5)

Free fall slide
Extra-wide slide
Wavy slide

Opening times: Children's water world: 10am until 7pm