Water slides at the Zugspitz Resort
A water experience with an action factor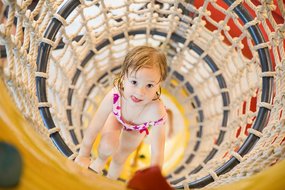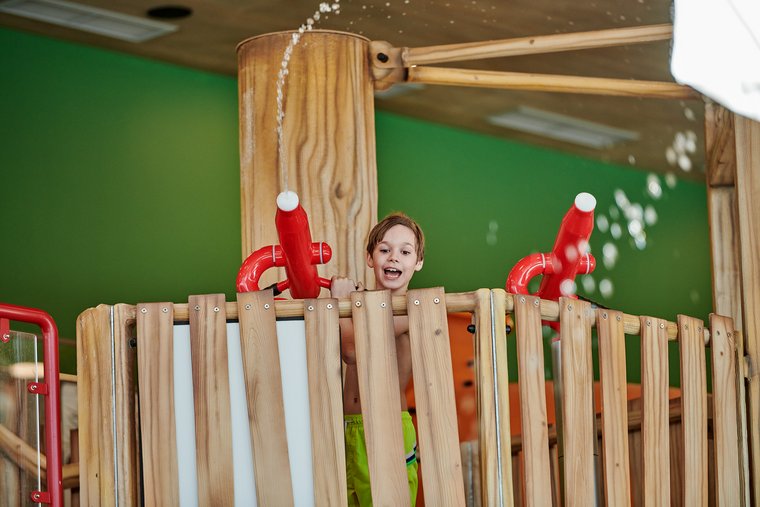 Water fun in an area of 700 m²
Our new kids water world
Listen up all you little water lovers, we'd like to present our newly designed children's water world! In an area of around 700 m² you will find a water adventure world for children of all ages. As well as a double racer slide and four other water slides, the Zugspitz Resort also offers an adventure pool with a pirate ship, a babies' pool and many other attractions.
120-metre-long racer slide
3 more slides in the adventure pool
Toddlers' pool with a pirate ship and activity platform
Babies' pool with "Speedo" elephant slide
Heated outdoor children's pool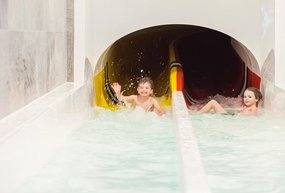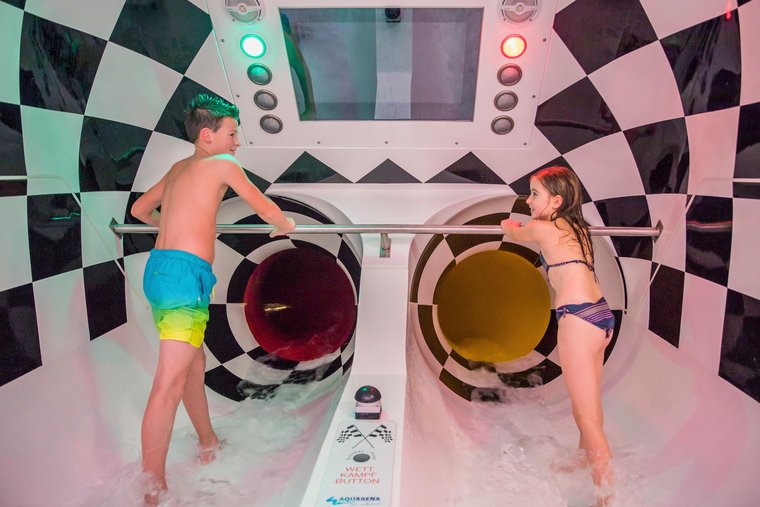 For older kids
Body2Racer – double racer slide
Ready – get set – GO! The Body²Racer starts off with 2 tubes at a height of 11 metres. After around 20 metres you can see who is ahead when the two tubes converge. Then a timer display at the finish delivers a clear result. A highlight for all adrenalin junkies!
Minimum age: 6 years old
2 tracks of 120 metres each side by side
Race traffic lights and entertainment start
Timer display with split time measurement
Winner/loser score at the finish
LED light effects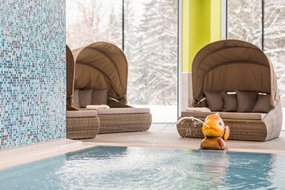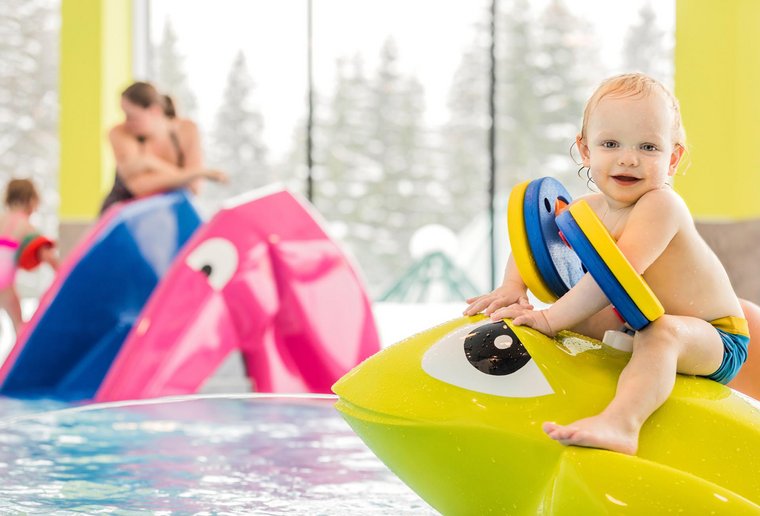 For tinies
Babies' pool
Approx. 40 m² water area
Water depth: 20-25 cm
"Speedo" elephant slide
Nemo
"Froggy" water spray frog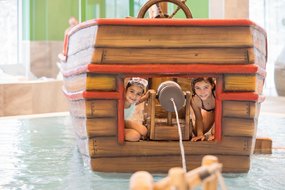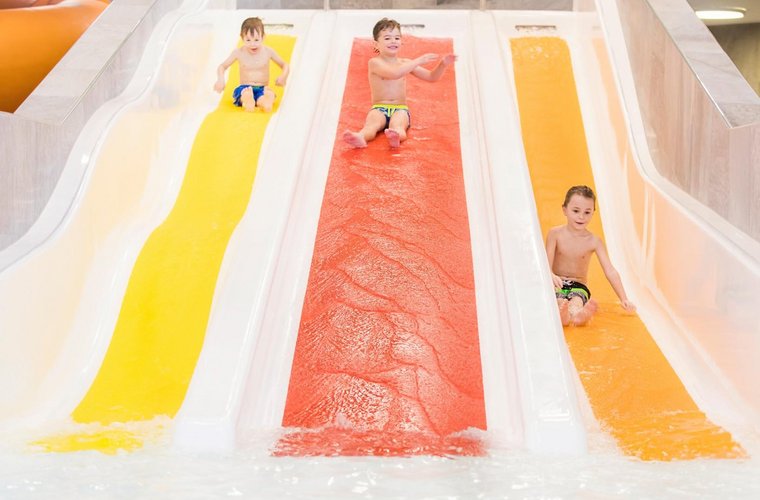 For all adventurers
Adventurers pool
Minimum age: 4 or over
Approx. 70 m² water area
Water depth: 30-35 cm
Approx. 30-metres-long tube slide – age 6 or over
Approx. 15-metres-long open children's slide – 4-12 years
Water playground outside the pool
Activity platform

Jungle bridge – approx. 6 metres long
Crawl tube with netting tunnel (suspended) – approx. 8 metres long
Climbing net
Stair bridge
3D water cannons
25l toppling barrel
Water wheel
Archimedes' screw
Gold panning sluice

Pirate ship with deck and mast

Approx. 6 metres long
Steering wheel and antique cannon on deck

TRIO slide – 3 water slides next to each other – ages 5 and over

Freefall slide
Wide slide
Wave slide
Opening hours: Kid's Waterworld 10am – 7pm