Excursions in Tyrol and Bavaria
The most beautiful destinations around the Zugspitz Resort
The area around the Zugspitze offers a wealth of alternatives, and not just for an active alpine holiday. Numerous attractions and destinations around your 4-star resort on the Zugspitze can also enrich a day or two of your holiday in Tyrol. Discover the many rewarding destinations for excursions around the Zugspitze and experience numerous unforgettable holiday moments. Around the Zugspitze there is sure to be the right destination for every taste, whatever your age.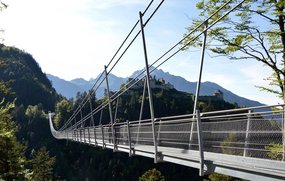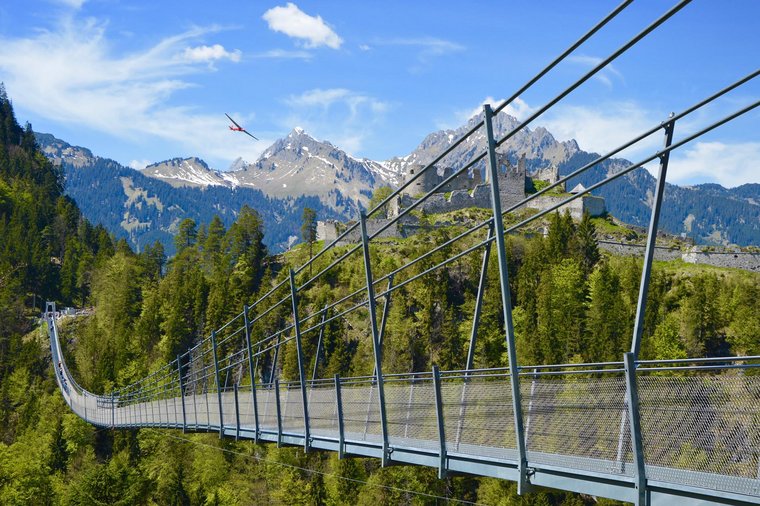 highline179
The longest Tibet-style footbridge in the world
Since the end of 2014, in Reutte the longest Tibet-style footbridge in the world has stretched over the valley through which the Fern Pass road B179 runs. This impressive rope suspension construction, which is visible from far away, connects Fort Claudia with the ruined castle in Ehrenberg. With a length of 406 metres and a height of 114 metres, it offers a unique "view with a thrill". The Ehrenberg Castle World directly alongside is also well worth a visit, and among other things houses a museum.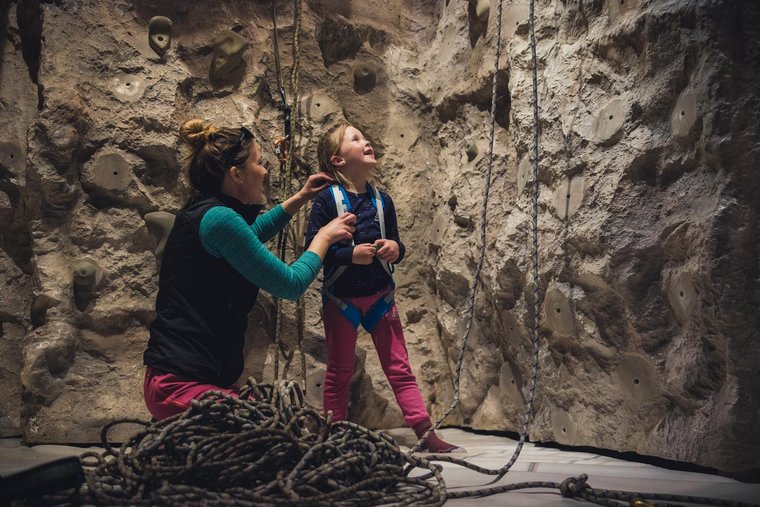 EhrWALLd climbing hall
For young and old
The EhrWALLd climbing hall in Ehrwald has an area of 1,267 m² with a variety of ultramodern climbing facilities, and offers a very special climbing experience. Climbing courses are also offered. A shop and the Sport Bistro round off the facilities.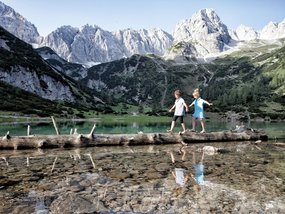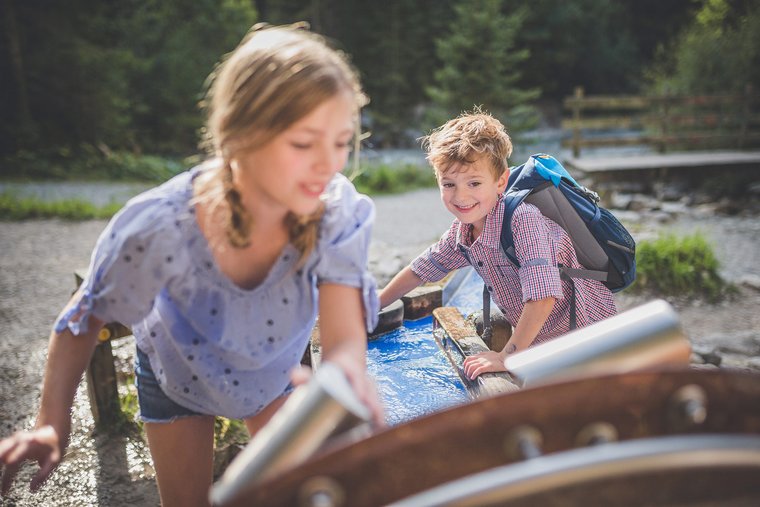 Other excursion tips in Tyrol
For unforgettable days on holiday
Let the Tyrolean Zugspitz Arena cast its spell over you when you stay here. The numerous castles in the surrounding area, including Neuschwanstein Castle, and cultural highlights are guaranteed to make a lasting impression.
Neuschwanstein Castle
Linderhof Palace
Hohenschwangau Castle
The ruins of Ehrenberg Castle
Swarovski Crystal Worlds
Geierwally Open Air Theatre
Glentleiten Open Air Museum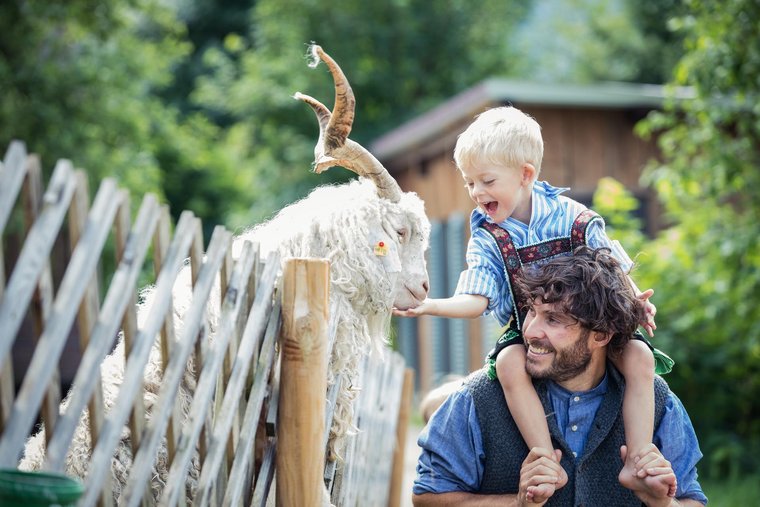 Excursions into the natural world
Get to know the Tyrolean Zugspitz Arena
The natural beauties of the Zugspitze region are also sure to delight you. Enjoy the breathtaking panorama from the Zugspitze, hike through impressive gorges, or relax during a walk around one of the numerous lakes or at the zoo.
Tiroler Zugspitzbahn cable car and Zugspitze
Lake Fernsteinsee
Leutasch Ghost Gorge
Lake Plansee
Lake Eibsee
Petting zoo
Alpine zoo
The surrounding cultural towns and cities also merit a day's or half day's outing and will wow you with their destinations and attractions.
Munich
Innsbruck
Garmisch-Partenkirchen
In summer and winter, when the weather is good or bad, the destinations in the region offer you plenty of options for making your holiday in Tyrol exciting.