The water worlds at the Zugspitz Resort in Ehrwald
Refreshing, revitalising, restorative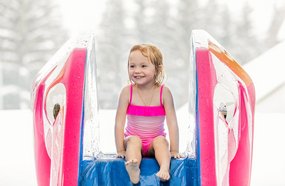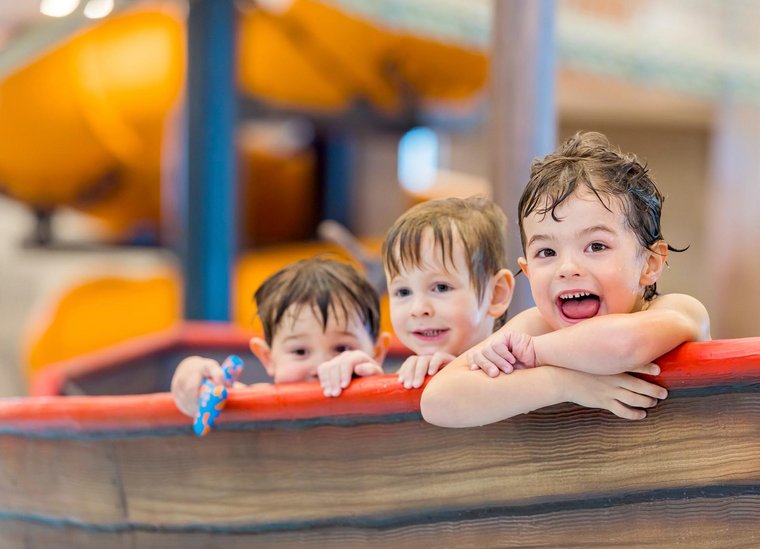 Water fun for all age groups, with a view of the Zugspitze
Dive into our multi-faceted water worlds
Dive in, switch off, enjoy. At the Zugspitz Resort, the element of water takes centre stage in its most beautiful and multi-faceted form – in the water worlds of the resort. Numerous pools and slides for all age groups await, so dive right in and let the warm water soothe and the cool water invigorate you, for instance by having a drink of fresh spring water.

Whether it's a swim in the pleasantly warm pool or a session with the kids in our adventure pools: the water worlds at the Zugspitz Resort have something for everyone!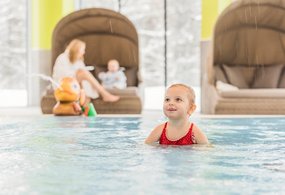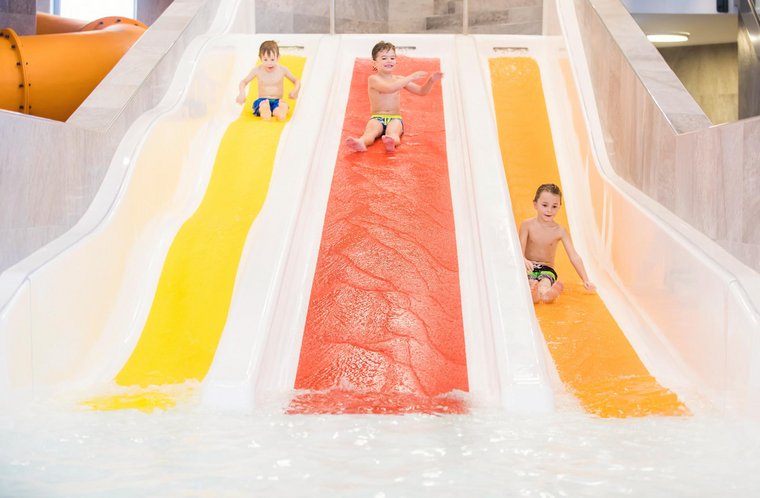 Highlights of the Zugspitz Resort water worlds
Something to discover for everyone
The range of water worlds at the Zugspitz resort is as multi-faceted as the interests of our guests. For an alpine water experience, head to the panorama indoor pool or the heated outdoor pool with mountain views. A glorious setting for swimming and splashing to your heart's content! If you prefer a little more action, DIDIs Wasserwelt on an area of 700m² is right for you – it comes with water slides and plenty of other features that the kids will adore.
Our highlights at a glance:
Panorama indoor pool
Heated outdoor pool with mountain views, heated all year round
Water adventure world on 700m²
3 theme pools
5 water slides
Baby and toddler pool