Skiing on the Zugspitz Glacier
Holiday right next to the Tiroler Zugspitzbahn cable car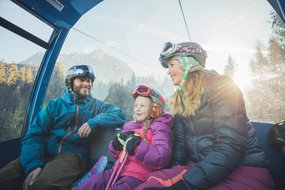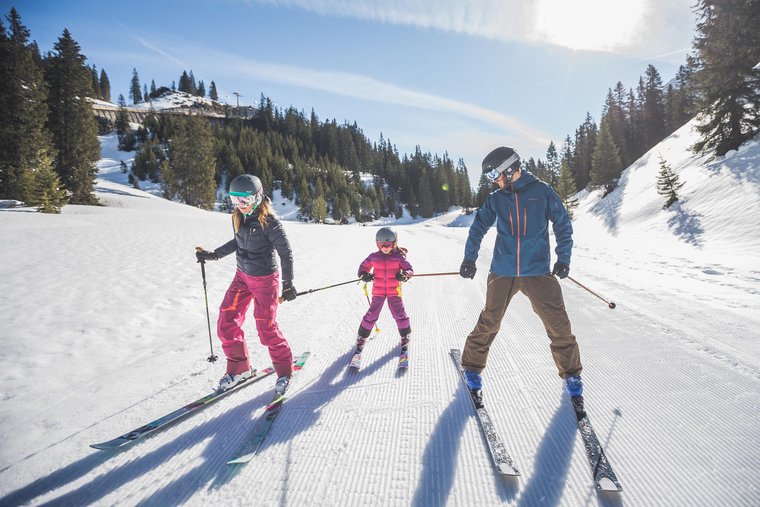 9 ski regions
Skiing fun in the Tyrolean Zugspitz Arena
The Tyrolean Zugspitz Arena offers skiers superlative skiing enjoyment with 9 top ski resorts. And what's more, Germany's only glacier, the Schneeferner Glacier, extends across the Zugspitze. The glacier ski region offers the best snow conditions from the end of November until Easter. From the Zugspitz Resort you can reach the summit directly with the Zugspitzbahn cable car, so you can try out the sports options on the glacier or simply enjoy the fabulous panoramic view from the Summit Restaurant.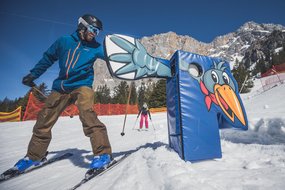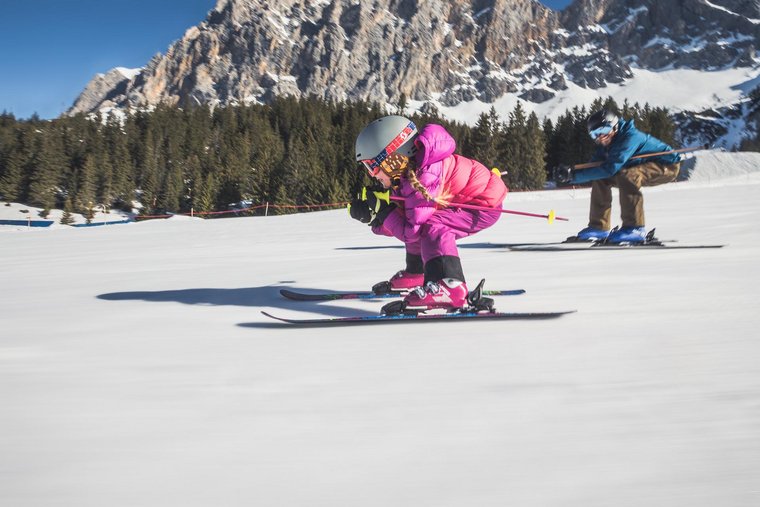 On the roof of Tyrol
The Zugspitze glacier ski region
The Zugspitze is not only Germany's highest mountain – it is also the location of the only glacier in Germany, the Schneeferner Glacier. In addition to the 9 superb ski regions extending round the Zugspitze, the permanent ice right at the top guarantees the best snow conditions and a unique ski region high above the mountaintops of the Tyrolean mountain world. A few years ago it was possible to ski here in summer too – today just the wonderful view and a walk on the glacier make it well worth a visit.
You can travel to the glacier directly from your 4-star superior holiday resort. With the cable car of the Zugspitzbahn, you will glide to an altitude of just under 3,000 metres in 10 minutes. The steep ascent itself opens up undreamed-of panoramic views as you conquer the difference in altitude of 1,725 metres between Ehrwald and the mountain station. From the Bavarian side the Zugspitz-Gletscherbahn cable car opens up the highest summit in Germany.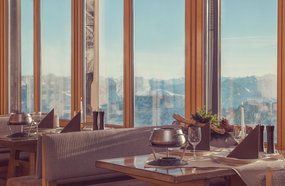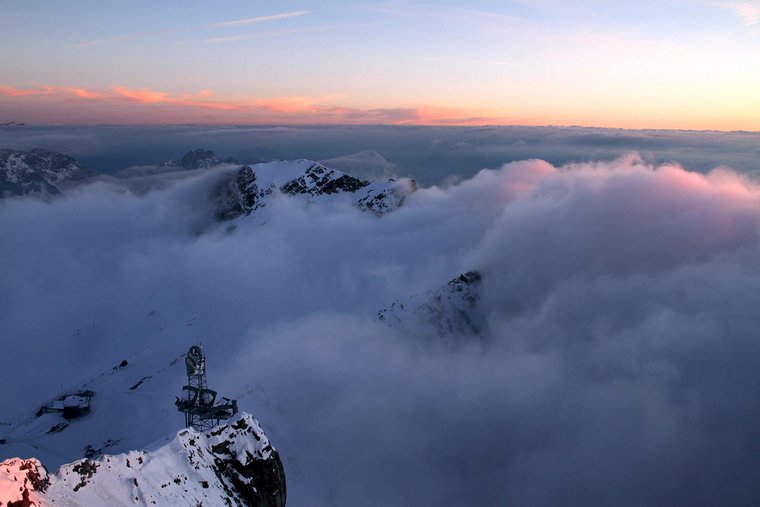 Skiing on the glacier
Sport and recreation on Germany's highest mountain
From the end of November to mid-April the Schneeferner Glacier on the Zugspitze offers the best snow conditions, so skiers and snowboarders can really let off steam on 22 kilometres of well-prepared pistes. Even on foggy days the ski region offers excellent conditions – even when the valley is shrouded in thick fog patches, up on the glacier the sun is usually shining. Here a visit to the Summit Restaurant is well worthwhile – from the sun terrace you can enjoy the wonderful panorama of the surrounding peaks of the Tyrolean mountain world.