Winter hiking in the Tyrolean Zugspitz Arena
Experience winter away from the pistes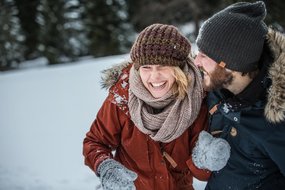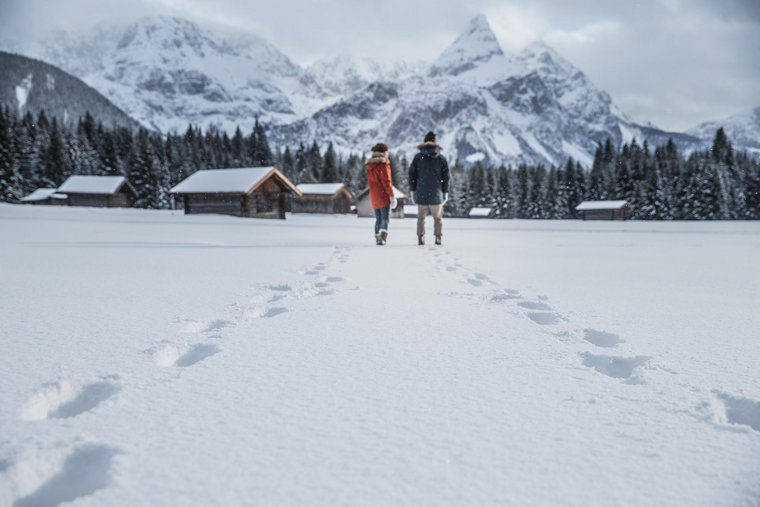 Winter hikes around the Zugspitz Resort
Hiking in winter? Absolutely!
If you think that hiking is exclusively a summer activity, you have probably never spent a winter holiday in the Tyrolean Zugspitz Arena. Here, winter hiking is a "thing" that is becoming increasingly popular – not just because it makes a refreshing change from the ski pistes, but also because it opens up completely new ways of exploring the natural setting around the Zugspitze. Beautiful trails invite you to relish the magnificent winter landscape, with 60km of cleared hiking trails taking you through this stunning Alpine setting. Pack a snack or two and a flask of tea and simply follow the signposted winter hiking trails to discover idyllic spots and rustic mountain huts.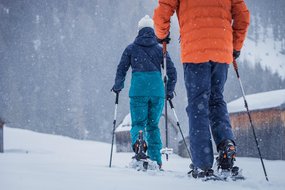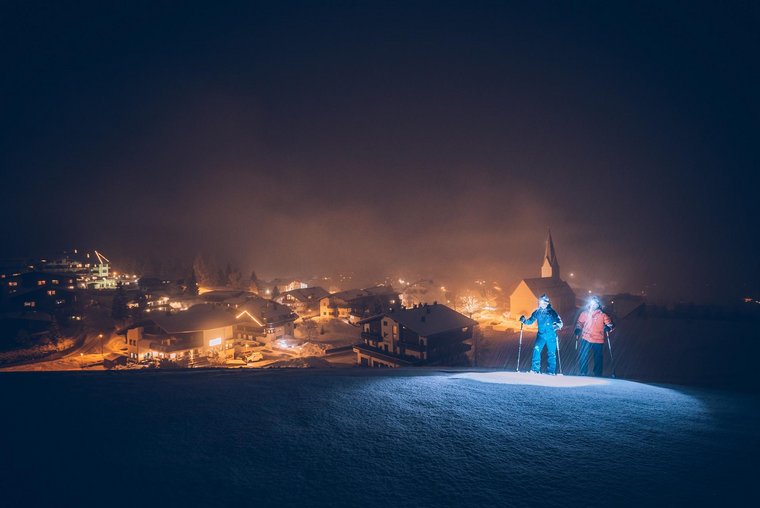 Snowshoe hiking in the Tyrolean Zugspitz Arena
Out and about in the snow-covered mountains
Snowshoes are a great help when it comes to conquering more difficult terrain. As they have a larger surface, you won't sink into the snow, which helps you make progress.
The great thing about snowshoe hiking is that it allows you to cross snow-covered fields and meadows, explore forests or even hike up to one of the mountain peaks in the vicinity. Wherever the snowshoes take you: a beautiful winter panorama awaits. You also have the option of joining a guided snowshoe hike. We are happy to provide additional information upon request!