|
Stories
1 YEAR NEW NEUES ZUGSPITZ RESORT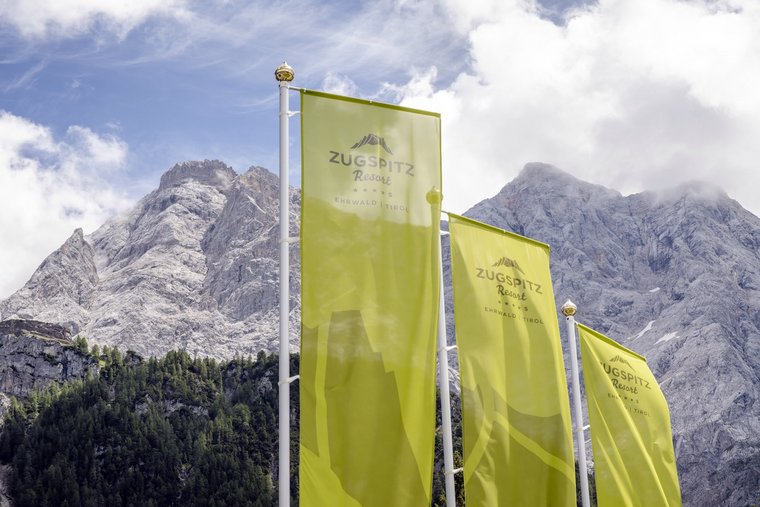 365 days at a glance
We celebrate 1 year full of experiences, fun & adventure
How time flies! Exactly one year ago, on 07/12/2019, our Zugspitz Resort "saw the light of day" after renovation. Since then, we have already welcomed plenty of adventurous guests in search of a great holiday. All the more delighted we are to see just how much you like it! The shining eyes and the joy on the faces are reward enough for us for the passionate efforts to create an even more unique 4*S theme and family resort from the existing Zugspitz Resort!
This is how our resort has developed
The starting point for the reconstruction was clear: we wanted to create more free space for holiday dreams, offer the highest level of comfort and create extraordinary adventure worlds for adults and children. This meant renovation was not an option – no, it had to be reconstruction and rebuilding! And that's how things took their course. Except for the apartments, no stone was left unturned. Craftsmanship and modern design ideas created something special in a year, which at the same time also retains our core, the tradition and comfortable ambience of Zugspitz Resort. In this mix lies that something special of our unique Zugspitz Resort-ambience.
Here for you again since 2019
Reopening after hotel reconstruction
So during this time of rebuilding, plenty happened: 47 new rooms & suites were created to provide our guests with plenty of space for themselves. A hotel bar, lounge areas, dining rooms, a spacious sun terrace, a fitness and yoga room for the active and health-conscious, as well as a shop now offer even more space for enjoying and being active. Our resort is also dedicated to the experience, above all – and in this respect we have also done everything in order to offer our young guests their "own world": An absolute highlight in particular is the 1,500 m² large XXXL game and water park. A cinema, a playland on 2 levels, adventure playground, trampoline, various pools, a 150 m long competition slide and 3 additional slides, etc. make for endless play & fun.
We never stop
Even if we can say full of pride to have achieved something great with the new Zugspitz Resort, we never lack the urge to improve on the existing and create new incentives. Because life never stands still – families know this better than anyone! Just like the children grow up, our resort continues to grow. This year, it's the camping area we have set our eyes on. Here, 40 new pitches will soon be ready and with that 40 prospects for a 4*S holiday in particularly close touch with nature, yet still comfortable, at the foot of Zugspitze.
We look forward to welcoming you and your family!

Your hosts Philipp & Johannes
and the entire Zugspitz Resort Team