|
Stories
Full of anticipation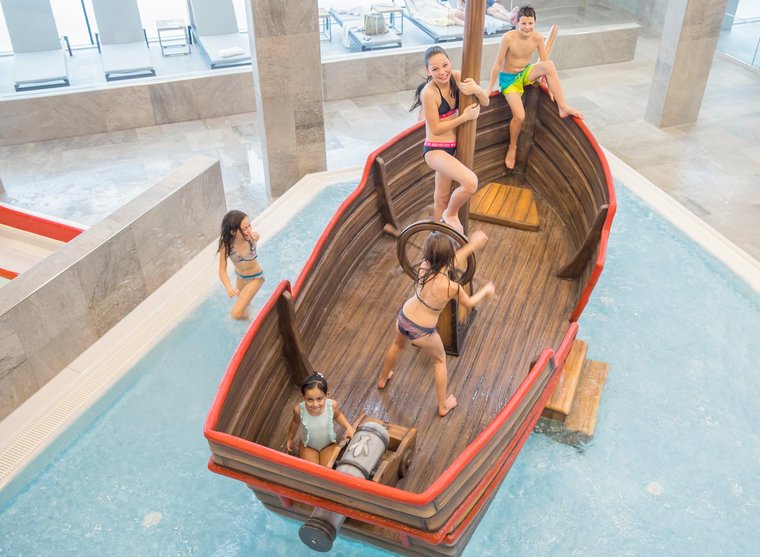 Family summer
Fun, action and adventure
Heading out into nature, letting off steam, experiencing adventures: We are already looking forward to summer full of anticipation. Finally it's getting time again to leave your own four walls, finally it's getting time for holidays again What could be a more suitable holiday destination than a spacious resort amidst the Tirolean Zugspitz Arena? Lots of space for everyone and plenty of leisure options here with us and outside in nature.
So many options for families
A visit to the water park is a great way to spend the day: sliding on the 120 m long racing slide, competition swimming, exploring the seven seas with the pirate ship,.... Summer as winter, little water lovers will find countless opportunities for getting rid of excess energy, finding new friends and simply spending a great time. In the 1,500 m² XXXL play- and water-world with DIDI's kids club, cinema, kindest child care and much more, every day is an adventure. In the resort, not only the children are in the best of hands, but parents will of course also find relaxation and well-being moments. The relaxation worlds beckon with massages and sauna sessions.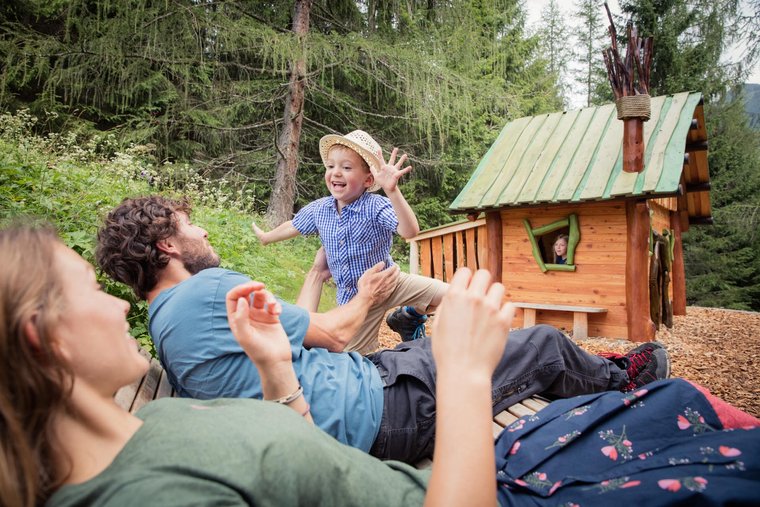 Across hedge and ditch
But there is also plenty going on around the resort. Mountainbike-fans and all those who want to become ones, will find more than 100 bike routes of all difficulty levels. Exploring the Zugspitzregion with its fascinating mountain landscape on two wheels is truly wonderful. Bikes are available for this to rent directly from us.
It's an indescribable feeling when you arrive up on the summit. But you don't need to be a pro for this: Families will find some 300 km of well-maintained hiking trails. Both leisure-hikers and climbing enthusiasts will find something here. In addition, you can always put in a break on the way and enjoy the clear mountain air, say on the terrace of the Tirolerhaus restaurant or the Ehrwalder Alm. Tasty Tirolean treats then provide young and old with new energy and the hike can proceed. On guided hiking tours, leisure hikers or summiteers get unique views and many tips and info from professional mountain guides.
Experiencing spring in the Zugspitz Arena
Things are kicking off again
Curious yet? If you don't want to wait for summer any longer, how about Easter? Enjoy a few days of nature, sun and recharging your batteries with the whole family, taking a break from the daily grind. Then even a few days of sunshine skiing are enough. Here, the Easter Bunny will also find plenty of nooks and crannies to hide his Easter baskets.
This year, we will keep our resorts and camping sites open continuously from the end of February until well into autumn. So, we are ready for you and your time out in nature – and you?
Booking early pays off
If you already long for a summer full of adventure for the whole family, it pays off to book now: We'll give you 15% early-bird bonus for all bookings received until 30 April 2021.
We look forward to welcoming you and your family!
Your hosts Philipp and Johannes
and the entire Zugspitz-Resort-Team