|
Hotel Winter
Winter away from the slopes
Fun things to do
For many, a winter holiday in the Alps means skiing & snowboarding. At the Zugspitz Resort, we place great emphasis on offering you much more. Here you can enjoy a wide range of unforgettable adventures away from the slopes. Come with me!
The Tiroler Zugspitz Arena is a winter paradise, not just for skiers. The magnificent mountains, snow-covered forests and meadows offer a variety of adventures for you to enjoy in the beautiful alpine landscape. We have put together a few of our favourite activities for you below. Let yourself be surprised!
Exhilarating: tobogganing
One of the best adventures you can experience in winter is racing downhill on a toboggan. When you stay with us, you can look forward to exhilarating tobogganing fun on slopes and many toboggan runs. For example, you can hike uphill to a rustic alpine hut, rest for a while and savour the view - and a large portion of Kaiserschmarren. Then start your descent through the winter landscape down into the valley. Feel the wind on your face, your lips rising into a smile. In Ehrwald, you can even go tobogganing at night: the slope is floodlit twice a week.
Exceptional: laser biathlon
Most of us are familiar with the sport biathlon. The challenging combination of cross-country skiing and shooting requires speed and maximum accuracy to succeed in hitting the target. This is what makes it such a fascinating adventure. In Berwang near the Zugspitze, you can have a go at a safer version of the sport. Try a round of laser biathlon. You can practise aiming and shooting even with the kids, because the laser rifles are completely harmless. But that doesn't detract from the fun.
Romantic: Sleigh rides
Do you fancy a little romance? How about an idyllic horse-drawn sleigh ride through the white winter wonderland? Cuddled up with your loved one under a warm blanket while the driver takes you on a glide through the dreamy landscape. Being very close to each other. Although we have to admit, that can be boring for the kids ...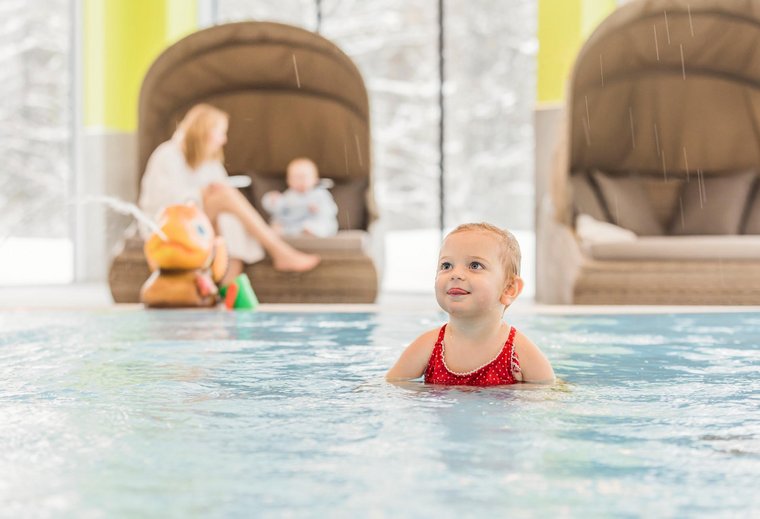 Fun for the whole family
Fun for the whole family is guaranteed in the Tiroler Zugspitz Arena. Activities such as snowball fights, building a snowman, ice skating and tobogganing means no two days are the same. The next adventure is just around the corner.
Winter joy at Zugspitz Resort
After an active day in the Alps, you'll need a little rest and relaxation to unwind from your latest holiday adventure. In our cosy rooms and suites and on our campsite, you'll have plenty of space and time to relax. For ultimate reinvigoration, visit our relaxation worlds. Take a dip in the whirlpool or feel the pleasant heat of the Finnish sauna. The kids are also welcome in our own family-friendly non-nude sauna. Warmth, wellbeing and time: relaxation for the whole family.
Then head to our restaurant for a delicious gourmet meal to round off your perfect winter's day in Tirol. Are you ready?
We look forward to welcoming you.
Your hosts Philipp and Johannes
and the entire Zugspitz Resort team
PS: Do you fancy an extraordinary winter holiday in Tirol? Have a browse through ourwinter packages. There is something for everyone!