|
Sommer
5 Tips for an action-packed family holiday
Today we reveal our favorite activities for parents + children
A holiday paradise for nature lovers
In the Zugspitz Resort in Tirol
In the midst of the outdoor paradise of Tyrol's Zugspitz Arena, surrounded by the lush forests and impressive mountain summits, is our Zugspitz Resort. We are a starting point for all those holiday-makers, who, after weeks and months of home-schooling and working in the home office finally want to get out into nature. The natural surroundings have so many options in store for you to experience adventures. Today we want to let you in on our very own tips for an action-packed family holiday at the foot of the highest mountain in Germany.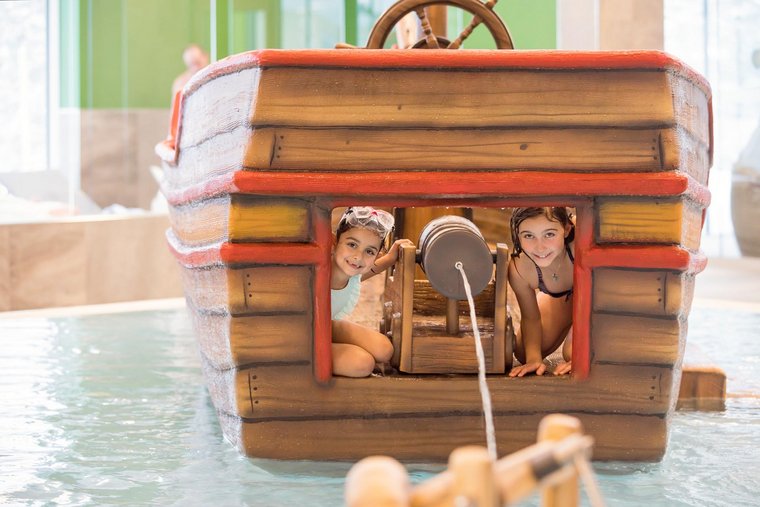 1. Water fun and fun play inside and outside alike
On a superb 1500 m2 little guests get to explore the play and water area in the Zugspitz Resort. Enjoy a quick scoot on the go-kart circuit, organise a race on the competition slide or put out to sea in a pirate ship. The options are endless. In front of the building is a 10,000m2 garden area complete with pond and play area to run about on. And what about parents? Well, they get to relax in the activity and health realm.
2. To Germany's highest summit in ten minutes
Even from the expansive restaurant terrace you get a great view of the highest mountain in Germany. It is just a few steps for guests staying in the Zugspitz Resort to get to the valley station for Tyrol's Zugspitzbahn, which takes you up to an elevation of 2962 metres in ten minutes. Once you get to the top it is not just the breath-taking panorama to the summits in four countries that is alluring, there are also two museums that entice visitors. The adventure world 'Faszination Zugspitze' provides exciting insights into the history of the mountain, while the Snow Crystal World explains the mysterious world of snowflakes.
3. Training with views on the new 'Aktivmeile'
Why stay in the fitness studio when it is so much nicer to train out in the natural surroundings? Opening here in Summer 2021, between Ehrwald and Lermoos, is an 'Aktivmeile' which has 18 signposted stations, kitted out for you to enjoy a variety-packed work-out. With the picturesque mountain backdrop in your line of sight, working out is so much easier.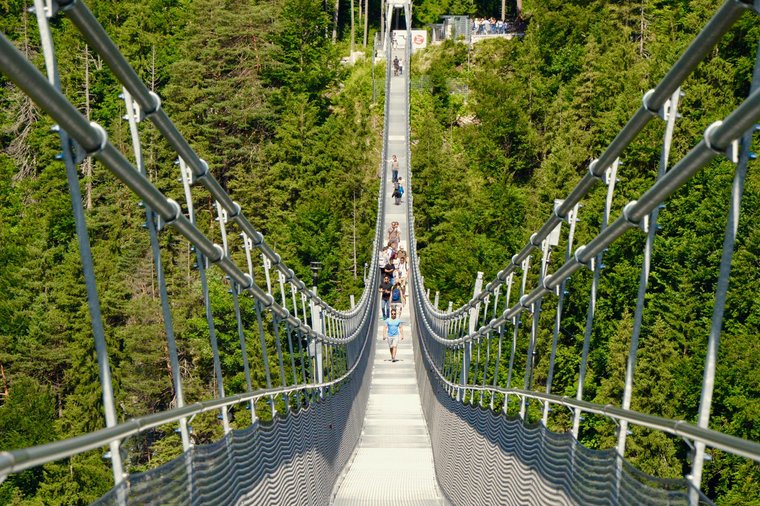 4. The longest pedestrian suspension bridge in the world - 'highline179'
Not for the faint-hearted! Near Reutte, for quite some time now, an impressive Tibet-style suspension construction has spanned the valley. At 406 metres in length, 'highline179' is the longest pedestrian suspension bridge in the world, linking Fort Claudia with Ehrenberg Castle. And anyone who has faith in the construction, can enjoy a unique feeling of being able to float. This is what it must feel like to be an eagle in flight …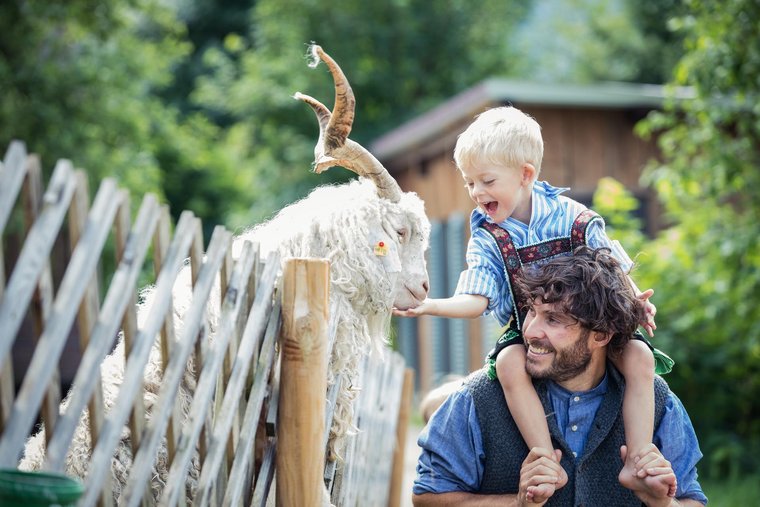 5. Adventure-packed mountain summer with the 'Z-Ticket' activity card
Want to see as much of Tyrol's Zugspitz Arena as possible during your holiday? Then it's worth getting the 'Z-Ticket'. With it, 15 attractions and services are available at no additional cost. Travel in the cable cars, fantastic summer tobogganing sessions, entry to outdoor pools, and, and, and. Boredom is definitely not an option here!
So pack up your bags – the Zugspitze adventure realm awaits. We look forward to welcoming you and your family!
Your hosts Philipp and Johannes
and the whole Zugspitz-Resort-Team