|
Erlebnisse
The 5 loveliest lakes around the Zugspitz Resort
Water as far as the eye can see
Splish, splash
Some days the temperatures here with us up in the mountains really soar. Often children unknowingly suffer from the considerable heat. Refreshment is the order of the day in Tyrol's Zugspitz Arena. The lakes present refreshing variety for your summer holiday.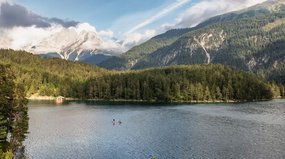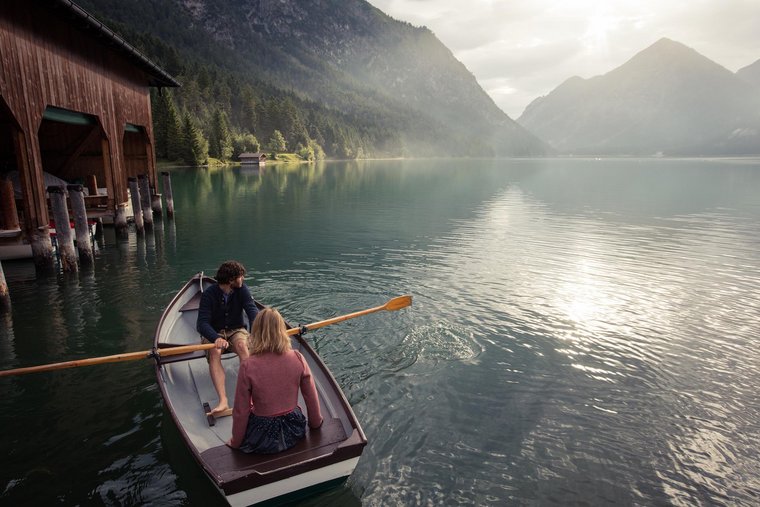 1. Heiterwanger See
The first lake we would like to present to you is right at the entrance to Tyrol's Zugspitz Arena. Here boats and other vessels ships splash about, as do swimmers and stand-up paddlers. The latter sport has become trendy in the past few years. Stand-up paddling is especially popular at night, when you get to explore the lake on illuminated boards. Definitely give it a go!
2. Blindsee
Deep in the forest, beneath the Fernpass, nestles the deep green Blindsee. Here you are secluded from the rest of the world. Only occasionally do visitors 'lose their way' and end up at this surreal place. The lake is also regarded as a tip for divers in the know, with the crystal-clear water provide breath-taking views to the tree stumps at the base that have turned into mysterious shapes over the years.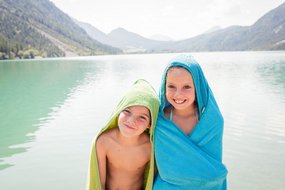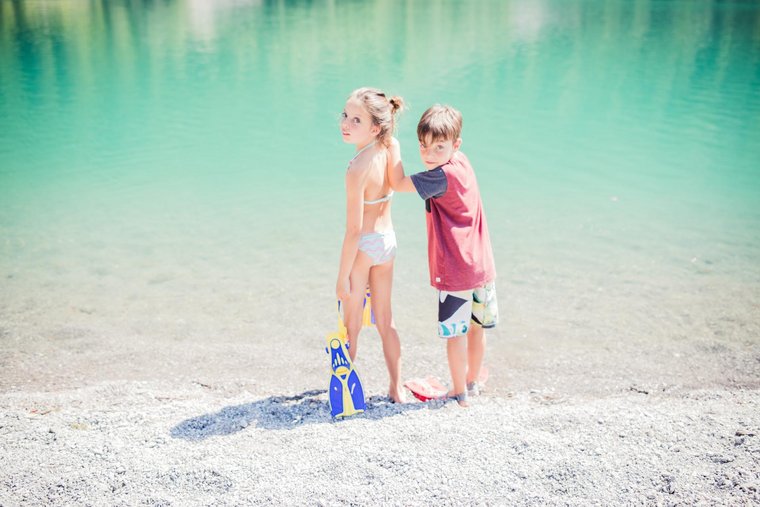 3. Mittersee
Those of you who want to swim in a mountain lake, but who get cold easily, will feel great in Mittersee – at 22°C it is indeed relatively pleasant. Children can run about afterwards in the recently constructed playground at the banks of the lake. Our tip: Team a hike with a trip to Mittersee, Blindsee and Weißensee.
4. Drachensee
Way up at 1910 metres is picturesque Drachensee. In contrast to Mittersee, it is ice cold, and barely anyone can ventures into this cool water. Only the chamois that walk along the banks sometimes poke their muzzles in to have a little drink.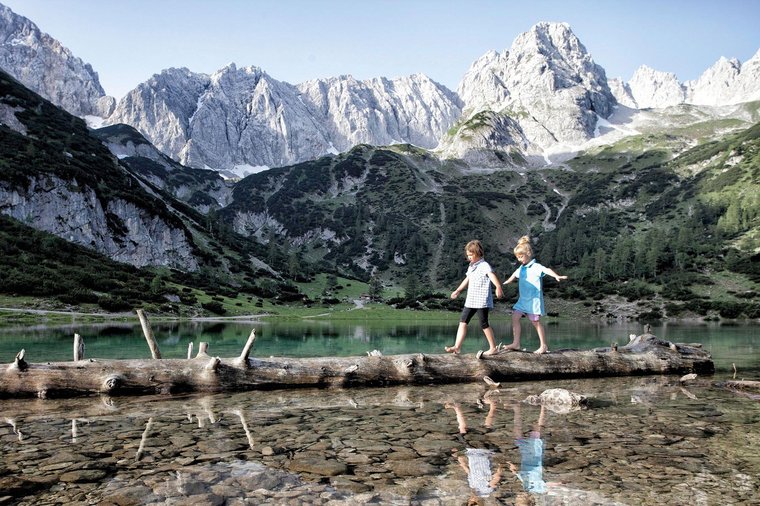 5. Seebensee
Probably the best known natural gem in Tyrol's Zugspitz Arena is Seebensee, which is very like the Caribbean, with its turquoise waters. Surrounded by steep rock faces,it is a popular photo motif. At any rate, the painstaking ascent is worth it.
Pack up your swimming togs and explore the magical lake realm around the Zugspitz Resort.
We look forward to welcoming you and your family!
Your hosts Philipp and Johannes